A small-town Ohio police chief ODs on drugs he stole from his own department, a veteran Baltimore cop gets nailed for peddling pills, a TSA worker goes down for participating in a cocaine conspiracy, and more. Let's get to it: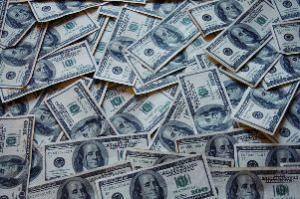 In Kirkersville, Ohio,
the cause of death for the Kirkersville police chief was announced on Monday
. Chief James Hughes Jr., 35, died of "acute fentanyl intoxication" after using drugs he stole from his department's evidence room. Police searching his home found packages of heroin, fentanyl, and LSD strewn about his living around, as well as three syringes, one containing traces of a powerful opioid, and another containing fentanyl.
In Oklahoma City, a now-former Cleveland Police volunteer reserve officer was arrested July 27 after being caught with nearly 160 pounds of marijuana. Terry Browne, 33, was fired immediately after being arrested. He now faces drug trafficking charges.
In Baltimore, a Baltimore police officer was arrested last Wednesday on drug trafficking charges after Baltimore County police officers observed him making a drug deal in a suburban parking lot. Officer Spencer Moore, a 14-year veteran of the department, and another man were detained, and police found three pill bottles containing over a hundred oxycodone pills in Moore's car. He is charged with possession with the intent to distribute a narcotic, possession of a controlled dangerous substance, and obtaining a prescription by fraud. He is being held without bail at the Baltimore County Department of Corrections.
In Baker, Louisiana, a now-former probation officer was convicted last Thursday of taking money to rig a city worker's drug test. Peron McCastle, 56, went down after he was recorded telling the worker the test had come back positive, but he had reported it as negative. He then demanded an unspecified sum of money from the worker. He was convicted of public bribery and is looking at up to five years in state prison.
In Pueblo, Colorado, a now-former state prison guard was sentenced last Wednesday to 60 days in jail for smuggling methamphetamine to a prisoner with whom she was romantically involved. Sarah James, 25, had pleaded guilty last month to a misdemeanor count of possession of contraband. She went down after she was caught coming to work with two packages of meth and a love letter to the inmate in her lunchbox. She admitted to being paid $2,000 on each of three occasions she had smuggled drugs into the jail.
In Charlotte, North Carolina, a former Transportation Security Administration (TSA) officer was sentenced Tuesday to 25 years in federal prison for participating in a cocaine trafficking conspiracy that introduced large quantities of the drug into North Carolina cities. Jamie Blunder, 50, was convicted of drug trafficking conspiracy and firearms charges. Blunder wasn't accused of trafficking drugs at his airport job, but he did use his TSA position to avoid police detection while traveling.