Oregon's US Attorney fires a warning shot over pot, three different Missouri medical marijuana initiatives qualify for the November ballot, a House panel wants answers on opioids from three big pharmaceutical companies, and more.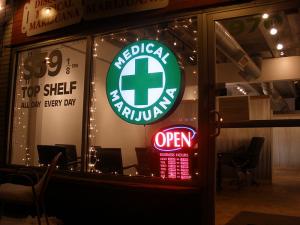 Marijuana Policy
Oregon US Attorney Says Marijuana Industry There Is Out of Control. Oregon US Attorney Billy J. Williams fired a warning shot across the bow of the state's pot industry on Thursday. Responding to a High-Intensity Drug Trafficking Area (HIDTA) report this week that accused the state's marijuana growers of overproduction, Williams minced few words: "The recent HIDTA Insight Report on marijuana production, distribution, and consumption in Oregon confirms what we already know -- it is out of control," he said. "The industry's considerable and negative impacts on land use, water, and underage consumption must be addressed immediately. State officials should respond quickly and in a comprehensive manner to address the many concerns raised by this assessment," said Williams. "To date, we've seen insufficient progress from our state officials. We are alarmed by revelations from industry representatives, landowners, and law enforcement partners describing the insufficient and underfunded regulatory and enforcement structure governing both recreational and medical use. A weakly-regulated industry will continue to detract from the livability and health of communities throughout the state."
Medical Marijuana
Illinois Governor Signs Bill Allowing Medical Marijuana Administration in Schools. Gov. Bruce Rauner (R) has signed into law a bill that requires public schools to allow the parents of sick children to administer medical marijuana to them at school. The law allows parents to administer "cannabis-infused products" if both the child and the parents have been approved under the state's medical marijuana law.
Missouri Will Vote on Not One, Not Two, But Three Medical Marijuana Initiatives. The secretary of state's office on Thursday certified three different medical marijuana initiatives for the November ballot. There is a constitutional amendment from New Approach Missouri, as well as a constitutional amendment from Find the Cures and an easier to amend statutory initiative from Lowell Pearson, a Jefferson City attorney.
Oklahoma Health Board Approves New Medical Marijuana Rules. The Board of Health on Wednesday adopted new rules to govern the state's medical marijuana system. The new rules amend or totally revoke the original proposed rules, which included a ban on the sale of smokeable marijuana, a requirement that a pharmacist be present at dispensaries, and a requirement that women of childbearing age take a pregnancy test before using medical marijuana. Also gone are guidelines that limited THC levels.
Heroin and Prescription Opioids
House Panel Presses Drug Companies on Opioid Crisis. The leaders of the House Energy and Commerce Committee have sent letters to three companies that manufacture opioids requesting they appear before the committee to answer questions about how they marketed opioids and whether they ignored evidence of abuse of their products. The companies are Insys Therapeutics, Mallinckrodt Pharmaceuticals, and Purdue Pharma. The letters make no mention of ensuring that chronic pain patients continue to receive adequate supplies of opioids.