New York's governor gets behind marijuana legalization, the National Conference of State Legislatures wants Congress to fix the legal pot industry's banking problems, and more.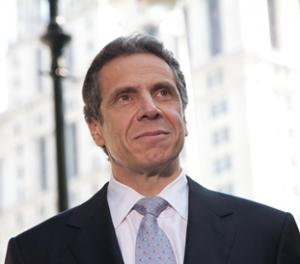 Marijuana Policy
State Legislatures Ask Congress to Help Marijuana Businesses Access Financial Services. The National Council of State Legislatures approved a directive Wednesday calling on Congress to help legal marijuana businesses gain access to banking and financial services. The policy directive will help guide the council's lobbying activities in Washington.
New York Governor Endorses Marijuana Legalization, Forms Working Group. Gov. Andrew Cuomo (D) announced Thursday that he has formed a working group to draft legislation to legalize marijuana. Cuomo said he hoped the legislature would consider a legalization bill in the next session. The legislation will be based on the findings of a multi-agency study headed by the state Health Department that was released last month. "As we work to implement the report's recommendations through legislation, we must consider all aspects of a regulated marijuana program, including its impact on public health, criminal justice, and state revenue, and mitigate any risks associated with it," he said.
Medical Marijuana
Pennsylvania Dispensaries Now Offering Buds. For the first time since state-legal medical marijuana dispensaries opened their doors in the state, patients can buy dried flowers from plants grown under the legal system. At least 16 dispensaries in the state were offering buds as of Wednesday, with more certain to follow as harvest season looms. But under state law, the buds cannot be smoked -- only vaped.