This week brings a full hand of cops arrested on various drug charges, including a South Carolina police chief with a pill habit and a New Jersey cop with a drug-dealing habit. Let's get to it: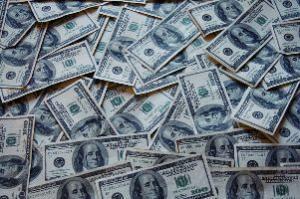 In Dothan, Alabama,
a Dothan police officer was arrested last Tuesday
for allegedly possessing stolen drugs. Sergeant Jonathan Whaley went down after he began behaving erratically during a training class, was then drug tested, and placed on paid leave. Police then searched his vehicle and found Xanax and codeine that are believed to have been stolen from a home where Whaley answered a medical call. He is charged with two counts of illegally possessing controlled substances and two counts of theft.
In Walhalla, South Carolina, the former Walhalla police chief was arrested last Friday, just days after he was forced to resign, for allegedly illegally obtaining prescription drugs from officers, their families, and private citizens over a seven-year period. A three-count indictment says he cadged spare pain pills that had been obtained legitimately by officers under his command. He faces three counts of misconduct in office. He's looking at up to three years in prison.
In Paterson, New Jersey, a Paterson police officer was arrested last Friday on charges he dealt heroin and cocaine to a wired-up informant. Officer Ruben McAusland, 26, is accused of repeatedly selling heroin, crack, and powder cocaine to local drug dealers. He faces unspecified drug distribution charges and is now out on $100,000 bail.
In Waxhaw, North Carolina, a Gaston County assistant district attorney was arrested Sunday after he was caught in possession of heroin and methamphetamine. Assistant DA James Brandon Graham was carrying 11 syringes, six of which contained heroin and three of which tested positive for meth. Two were empty. He charged with felony counts of heroin and methamphetamine possession and a misdemeanor count of possessing drug paraphernalia. His workload included drug cases. There is no word yet on how those cases may be effected.
In Newport News, Virginia, a Poquoson police officer was arrested Monday for allegedly taking a bribe from a drug dealing suspect "in exchange for impeding prosecution." Officer Dearyl Anderson, 56, faces a single count of bribery. He is now on administrative leave.