An Illinois DA gets indicted for asset forfeiture abuses, a Boston cop pleads guilty to extorting cocaine from a drug dealer, and more. Let's get to it: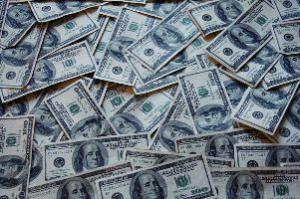 In Ottawa, Illinois,
a LaSalle County prosecutor was indicted last Tuesday
on 17 charges, including paying personal expenses with money seized under the asset forfeiture program. Brian Towne had run his own police force, which he dubbed the State's Attorney's Felony Enforcement Unit (SAFE), out of his office. The unit seized vehicles, cash, and other assets worth hundreds of thousands of dollars before being ruled unconstitutional by the state Supreme Court earlier this year. The indictment charges that Towne used some of that money to pay for a GMC Yukon and internet service for his personal use.
In Las Lunas, New Mexico, a state prison guard was arrested last Thursday for allegedly smuggling drugs into the Central New Mexico Correctional Facility. Guard Manuel Romero, 21, went down after an inmate died of a drug overdose and surveillance video showed Romero bringing items to his cell. Romero admitted providing drugs on at least three occasions. It's not clear what the precise charges are.
In Putnamville, Indiana, a state prison guard was arrested last Sunday after he admitted smuggling drugs into the Putnamville Correctional Facility. Officer Justin Ray Johnson, 25, went down after prison officials got word he was up to no good. He admitted smuggling drugs to inmates on several occasions. He is now charged with Level 5 felony trafficking with an inmate.
In Boston, a former Lawrence police officer pleaded guilty August 31 to extorting cocaine from a drug dealer by threatening to arrest him. John DeSantis Jr., 45, a 16-year veteran of the force, bought small amounts of cocaine from the dealer for a year without identifying himself as a cop, then in May 2016, showed him his gun and badge, took his cocaine, and threatened to arrest him if he not did continue to supply more coke. DeSantis pleaded guilty to extortion and attempted extortion under color of official right and through the use of threatened force and fear. He's looking at up to 18 months in prison when sentenced in November.