Medical marijuana is getting some attention in Congress, Arizona PTSD patients are still out of luck, Michigan dispensaries have three months to shut their doors and get licensed, and more.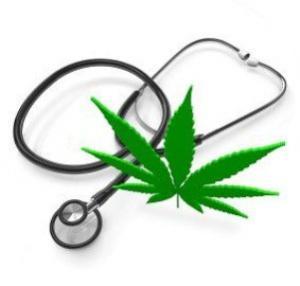 National
Last Wednesday, a bipartisan group of senators reintroduced the CARERS Act. Sens. Cory Booker (D-NJ), Al Franken (D-MN), Kirsten Gillibrand (D-NY), Lisa Murkowski (R-AK), and Rand Paul (R-KY) refiled the CARERS Act (Senate Bill 1764). The bill aims to "extend the principle of federalism to State drug policy, provide access to medical marijuana, and enable research into the medicinal properties of marijuana."
Last Thursday, the House GOP leadership blocked a vote to protect medical marijuana states. House GOP leaders won't allow a vote on an amendment to a spending bill that bars the Justice Department from spending money to go after state-compliant medical marijuana programs, several lawmakers said. The Farr-Rohrabacher amendment has protected those state programs for the past four years, but House leaders said "it splits the conference too much so we're not going to have a vote on it," The Hill reported. The move came despite pleas from Rep. Rohrabacher (R-CA) to allow the vote.
Last Friday, the budget deal Trump agreed to preserved medical marijuana protections -- for now. The budget deal agreed to between President Trump and congressional leaders extends federal protections to state-legal medical marijuana programs through December 8. This provides an opportunity for House GOP leaders to rectify their decision last week not to allow a vote on the amendment that for the past four years has blocked the Justice Department from spending federal funds to go after medical marijuana in states where it is legal.
Arizona
On Tuesday, the Supreme Court refused to lift restrictions on medical marijuana for PTSD. The state Supreme Court rejected without comment an argument from the Arizona Cannabis Nurses Association that the former state health director had illegally imposed restrictions on when doctors can recommend the drug for PTSD. The high court's decision leaves intact an earlier Court of Appeals ruling upholding the restrictions. Attorneys for the association say they may take the case to federal court on equal protection grounds.
Iowa
Last Friday, the attorney general cited fed fears to block CBD from out of state dispensaries. The attorney general's office has advised the Department of Public Health not to implement a part of the state's CBD medical marijuana law that would have licensed two dispensaries from bordering states to supply CBD to Iowa patients. "It is possible that state's program may come under increased scrutiny from the federal government," a spokesman told the Des Moines Register, adding that the halt would remain "until the federal government provides further guidance regarding state medical marijuana programs."
Michigan
On Monday, dispensaries were given three months to shut their doors. Existing unlicensed dispensaries must shut their doors by December 15, the state Department of Licensing and Regulatory Affairs said. On that date, the department begins accepting applications to operate under new medical marijuana regulations approved this year. While closing up shop and then applying for a license isn't exactly a thrill for existing dispensary owners, it's better than an alternative proposal that called for the dispensaries to be shut down immediately.
Pennsylvania
Last Friday, a lawsuit put the roll-out of the medical marijuana program in peril. A would-be medical marijuana operator who failed to win a permit to operate in an initial round of permit-issuing filed a lawsuit last challenging the process and seeking an injunction that would require the state to rescind all awarded permits and start over. That's raising concerns about medical marijuana supporters that it could cause needless suffering.
Texas
Last Thursday, the sttate issued its first CBD medical marijuana license. The state has issued a license to Cansortium Texas to grow, process, and sell CBD medical marijuana products to patients. Two other companies have applications in the pipeline. The move comes two years after the legislature approved a bill allowing for CBD use for epilepsy.
[For extensive information about the medical marijuana debate, presented in a neutral format, visit MedicalMarijuana.ProCon.org.]