The president declares the opioid crisis an emergency, but not enough of one to actually need funding; lawmakers go after the DEA over West Virginia pain pill deliveries, a St. Louis alderman files a marijuana legalization measure, the US Sentencing Commission issues a report on mandatory minimums, and more.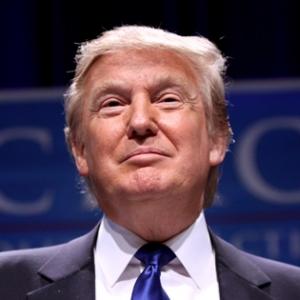 Marijuana Policy
St. Louis Ordinance Would End Local Marijuana Prohibition. Alderman Megan Green has filed an ordinance that would end enforcement of any laws that allow "the civil or criminal punishment for the use or possession of marijuana or marijuana paraphernalia against any individual or entity," with some specified exceptions. Under the bill, pot could be used, sold, and grown in the city. The bill gets a first reading Friday, and Green says she's confident it can pass in coming weeks. Stay tuned.
Medical Marijuana
Lawmakers Call for VA to Research Medical Marijuana for Veterans. A group of lawmakers who sit on the House Veterans' Affairs Committee wrote a letter Thursday to Veteran Affairs Secretary David Shulkin urging him to use his agency to research medical marijuana. The VA "is uniquely situated to pursue research on the impact of medical marijuana on veterans suffering from chronic pain and PTSD given its access to world class researchers, the population it serves, and its history of overseeing and producing research resulting in cutting-edge medical treatments," the lawmakers wrote. Shulkin has yet to respond.
Heroin and Prescription Opioids
Trump Declares Opioid Crisis a Public Health Emergency, But Provides No Funds. President Trump announced Thursday that he had directed the Department of Health and Human Services to declare a public health emergency around the opioid crisis. But he declined to declare a national emergency, which would have allowed for the rapid allocation of monies to address it. Trump's declaration carries no funding with it, but would allow some grant money to be used to combat opioid abuse.
Lawmakers Take DEA to Task Over Spread of Opioids. Members of the House Energy and Commerce Committee threatened to subpoena the DEA over its slow response to their questions about how wholesale drug distributors poured millions of opioid pain pills into West Virginia. Members said the committee had been waiting six months for answers from the DEA about which companies had sent nine million pills to the town of Kermit, WV (pop. 392), over a two-year period. Members did not express any concerns about how a crackdown on pain pill prescribing might impact chronic pain patients.
Harm Reduction
San Francisco Could See Safe Injection Sites Within a Year, Official Says. Safe injection sites in the city could be open in eight to 12 months if a proposal to create them gets approved, Department of Public Health Director Barbara Garcia told supervisors on Wednesday. Even if the plan was approved immediately, it would take time to obtain funding, establish protocols, hire and train staff, and set up the program, she said.
Sentencing
Sentencing Commission Issues Report on Mandatory Minimums. The US Sentencing Commission has issued a report on the use and impact of mandatory minimum sentencing for drug offenses. The report finds, among other things, that mandatory minimums continue to be imposed and result in long sentences in the federal system, but that they were being used less often last year. The report also noted that mandatory minimums may be applied more broadly than Congress intended, but that laws allows for departures from the harsh sentences "result in significantly reduced sentences when applied."
International
Colombia Will Move to Decriminalize Small-Time Coca Farming. The government will introduce legislation that would make the cultivation of up to just under ten acres of coca a non-punishable offense. More than 100,000 families earn a living from coca farming, with the average planting being less than an acre. This move would provide some breathing room for farmers caught between drug gangs on one hand and police on the other. The move was part of the peace deal agreed to with the leftist rebels of the FARC, but this is the first step toward actually implementing it.