Sticky-fingered pill-stealing cops get themselves in trouble in Florida, and more. Let's get to it: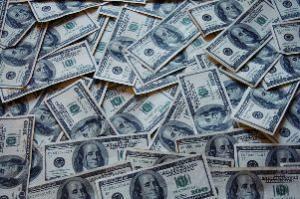 In Palm Beach, Florida,
a Palm Beach deputy was arrested last Thursday
on charges he stole pills and other items from the home of a man who died during Hurricane Irma. Deputy Jason Cooke went down after the son of the dead man delivered in-home surveillance footage of him making off with pain pills, muscle relaxers, and anti-psychotic medications from the home of the 85-year-old man after discovering him dead in the house. He is charged with burglary and grand theft.
In Key West, Florida, a Monroe County sheriff's correctional officer was arrested Tuesday on charges she stole drugs from a family friend. Officer Ashlie Nicole Hernandez allegedly took the pills while babysitting, and the victim reported he to authorities. She is charged two counts of possession of a controlled substance without a prescription and one count of theft of a controlled substance.
In West Chester, Pennsylvania, a state trooper was sentenced last Wednesday to three years' probation for using one of his informants as his personal cocaine dealer. Jose Israel Lebron went down after the informant snitched him out, telling police he had been buying cocaine for and using it with Lebron for months before cops rolled up Lebron in April 2016. He pleaded guilty to a single count of purchase of a controlled substance by an unauthorized person in commerce. That conviction means he will not be able to be certified as a law enforcement officer in the state again.