A North Carolina cop's case of sticky fingers gets him in trouble, a former Seattle cop pleads to participating in a major marijuana smuggling ring, and more. Let's get to it: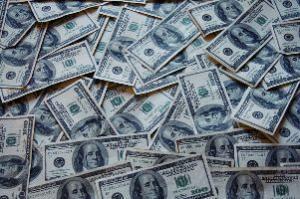 In Greenville, North Carolina,
a Greenville police officer was arrested last Tuesday
for allegedly stealing $60 from a car he searched. Officer Alec Smith, 23, had been called to a motel to investigate "potential drug activity," and received consent to search a room and the vehicle. No drugs were found, but later that night, the subject of the search called police to report the missing money. Police said a review of body cam footage led them to Smith, who is charged with misdemeanor larceny.
In Prince George, Virginia, a Prince George County probationary jail guard was arrested last Thursday for allegedly bringing drugs into the jail. Guard Allison Meadows went down after surveillance videos aroused suspicion and, when questioned by supervisors, she produced three grams of heroin from her pants pocket. She has been charged with delivery of narcotics to a prisoner and possession of narcotics with intent to sell or distribute.
In Marcy, New York, a state prison guard was arrested Saturday and accused of trying to bring drugs into the jail. Ryan Santos, 27, is charged with attempted promoting prison contraband. He's currently out on bail, and authorities are still pondering whether more charges will be filed.
In Seattle, a former Seattle police officer pleaded guilty Monday to participating in an operation that smuggled hundreds of pounds of marijuana from Washington state to Baltimore. Alex Chapackdee, 44, copped to receiving $10,000 a month to keep an eye on his partner's marijuana grow houses, as well as escorting loads while armed with his police service weapon. He pleaded guilty to one count of conspiracy to distribute marijuana and one count of conspiracy to launder money. He's looking at a mandatory minimum five-year federal prison sentence, but faces up to 40 years. Sentencing is set for March 1.