Honolulu Police tell medical marijuana patients to turn in their guns, Elizabeth Warren presses Trump's HHS nominee on medical marijuana and opioids, Iowa licenses its first CBD manufacturer, and more.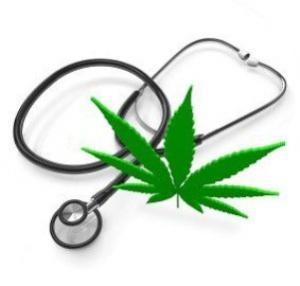 National
On Tuesday, Elizabeth Warren sought marijuana answers from Trump's HHS nominee. Sen. Elizabeth Warren (D-MA) has sent a letter to Alex Azar, President Trump's nominee to lead the US Department of Health and Human Services (HHS) suggesting the administration study how marijuana legalization could reduce opioid addiction and overdose deaths. The letter also asks Azar to answer questions about what he would do to study marijuana as an alternative to opioids, whether he is committed to implementing evidence-based policies, and what steps he would take to "improve our knowledge of the potential therapeutic benefits of marijuana when used for medical purposes."
Florida
Last Wednesday, a lawsuit was filed over medical marijuana implementation. A Miami-Dade nursery and a man suffering from epilepsy have sued the administration of Gov. Rick Scott (R) over the slow implementation of the state's medical marijuana law. The nursery wants a judge to order the Health Department to hand out new licenses for treatment centers, while the patient said the department is blocking patients from getting access to their medicine.
Guam
Last Wednesday, medical marijuana regulations were being drafted. Hearings have been set for the legislature's Rules Committee early next month in a bid to get medical marijuana regulations in final form before Christmas. A public hearing is set for December 5, with the final draft to be marked up in committee on December 14.
Hawaii
Last Friday, Honolulu Police told medical marijuana patients to surrender their guns. The Honolulu Police Department has sent letters to medical marijuana patients in the area ordering them to "voluntarily surrender" their firearms because they use marijuana. The letters give patients 30 days to give their guns and ammo to the Honolulu Police. While federal law prohibits acknowledged marijuana users from owning firearms, this is believed to be the first instance of local law enforcement proactively seeking out patients and ordering them to surrender their weapons.
Indiana
On Monday, Ithe governor ordered stores to pull CBD products from their shelves. Gov. Eric Holcomb (R) has given stores 60 days to remove CBD cannabis oil products from their shelves after state Attorney General Curtis Hill (R) delivered an opinion that such substances are illegal under state and federal law. The only exception is for people with epilepsy who are on a state registry.
Iowa
On Tuesday, the state announced its first and only license for a medical marijuana manufacturer. The Department of Public Health announced it will issue a CBD manufacturing license to MedPharm Iowa. That is the first license to grow marijuana and create CBD products in the state and the only one that will be issued.
Michigan
Last Friday, the state announced new fees for medical marijuana businesses. The state Department of Licensing and Regulatory Affairs announced that medical marijuana businesses must pay a $6,000 one-time application fee to the state. That's in addition to any municipal fees, which could run as high as $5,000. The fee announcement comes as the state attempts to overhaul its medical marijuana regulations, with "emergency" regulations set to be issued next month.
On Monday, the Detroit city council moved to undo the will of voters on dispensaries. The city council is asking the city's legal department to challenge two voter-approved medical marijuana ordinances that ease rules on dispensaries in the city. The voters acted in November after the council passed an ordinance last March that made it more difficult for dispensaries to operate. The council approved a resolution on a 7-1 vote asking the legal department to challenge the results in court.
[For extensive information about the medical marijuana debate, presented in a neutral format, visit MedicalMarijuana.ProCon.org.]