Former GOP Attorney General Alberto Gonzales has no use for Jeff Sessions' would-be war on weed, a new poll has disheartening findings for Arizona legalizers, the Detroit city council wants to undo the will of the voters on medical marijuana dispensaries, and more.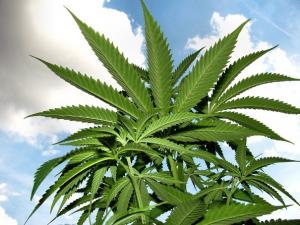 Marijuana Policy
GW Bush Attorney General Says Sessions' War on Weed is a Waste of Time. "With respect to everything else going on in the US, this is pretty low priority," Alberto Gonzales, a Republican who was attorney general under President George W. Bush, told Newsweek, referring to Attorney General Jeff Sessions' desire to prosecute marijuana businesses in states where it is legal. "To prosecute an act that is otherwise lawful under state law, one could make the argument [that] as a matter of policy, we've got other priorities we ought to be spending our resources on."
Arizona Poll Has Bad News for Legalizers, But… A new statewide poll from OH Predictive Strategies has support for legalization at only 35%, with 48% opposed. The poll was an automated phone survey of 600 state residents. Those polls send calls only to people with landline phones, which could skew the results because older people are more likely to have landlines. Arizona's 2016 legalization initiative lost, but garnered a respectable 48.68% of the vote. A group called Safer Arizona is already out gathering signatures for its legalization initiative aimed at the 2018 ballot.
Medical Marijuana
Florida Lawsuit Filed Over Medical Marijuana Implementation. A Miami-Dade nursery and a man suffering from epilepsy have sued the administration of Gov. Rick Scott (R) over the slow implementation of the state's medical marijuana law. The nursery wants a judge to order the Health Department to hand out new licenses for treatment centers, while the patient said the department is blocking patients from getting access to their medicine.
Detroit City Council Wants to Undo Will of Voters on Dispensaries. The city council is asking the city's legal department to challenge two voter-approved medical marijuana ordinances that ease rules on dispensaries in the city. The voters acted in November after the council passed an ordinance last March that made it more difficult for dispensaries to operate. The council approved a resolution on a 7-1 vote asking the legal department to challenge the results in court.
International
Indian Bill to Legalize Marijuana Heads to Parliament. A private member's bill to legalize marijuana will be introduced in parliament during this year's winter session. The bill is sponsored by MP Dharamyira Gandhi, who has long supported the decriminalization and legalization of marijuana.