Congresspeople want the VA to research medical marijuana, New Jersey expands its list of qualifying conditions, and more.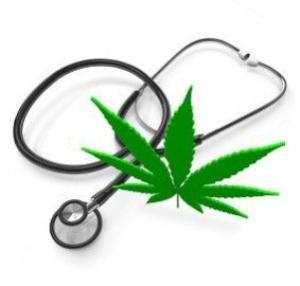 National
Last Thursday,lawmakers called on the VA to research medical marijuana for veterans. A group of lawmakers who sit on the House Veterans' Affairs Committee wrote a letter to Veteran Affairs Secretary David Shulkin urging him to use his agency to research medical marijuana. The VA "is uniquely situated to pursue research on the impact of medical marijuana on veterans suffering from chronic pain and PTSD given its access to world class researchers, the population it serves, and its history of overseeing and producing research resulting in cutting-edge medical treatments," the lawmakers wrote. Shulkin has yet to respond.
Arkansas
Last Thursday, rejected medical marijuana business applicants sued over their rejected bids. A group of applicants seeking to open some of the first medical marijuana businesses in the state filed lawsuits last week charging that the state Medical Marijuana Commission erred in its initial assessment of applications, where it rejected several applicants for failing to meet minimum requirements. The lawsuits seek a temporary restraining order to force the commission to include the plaintiffs' applications during a final scoring review.
New Jersey
On Monday, the state recognized five new qualifying conditions. The state's Medical Marijuana Review Panel has officially approved five new qualifying conditions for medical marijuana use. They are anxiety, chronic pain related to musculoskeletal disorders, migraines, chronic pain of visceral origin, and Tourette's Syndrome. The panel rejected adding chronic fatigue syndrome and asthma as qualifying conditions.
Utah
Last Wednesday, another new poll showed continuing strong support for a medical marijuana initiative. A new Salt Lake Tribune/University of Utah Hinckley School of Politics poll has support for a 2018 medical marijuana initiative at 75%. That result mirrors a July poll that had 77% support.
[For extensive information about the medical marijuana debate, presented in a neutral format, visit MedicalMarijuana.ProCon.org.]