There's trouble in Hackensack, a pair of California cops admit stealing eradicated weed and reselling it, a Seattle cop gets nailed for hauling weed across the country, a Texas cop gets nailed for pilfering cocaine, and more. Let's get to it: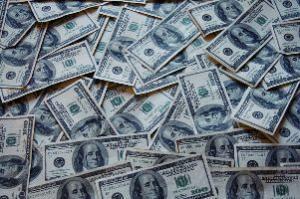 In Hackensack, New Jersey,
all six members of the Hackensack Police Narcotics Division were suspended Tuesday
pending the outcome of an administrative investigation. The unit commander, his second in command, two detectives, and two patrol officers were all suspended. The investigation is being conducted with help from the Bergen County Prosecutor's Office. Stay tuned.
In San Juan, Texas, a San Juan police officer was arrested last Friday after allegedly taking cocaine from a traffic accident instead of turning it in. Officer Salvador Gonzalez went down after he and Border Patrol agents responded to accident and found an abandoned vehicle with two duffle bags of drug inside. Hernandez delivered 37 bundles of cocaine to the police department, but kept three for himself. He is charged with possession with intent to distribute more than 500 grams of cocaine.
In Seattle, a Seattle police officer was arrested last Saturday on charges he helped smuggle hundreds of pounds of marijuana to Baltimore. Officer Alex Chapackdee, 44, is accused of repeatedly driving his recreational vehicle across the country filled with marijuana and then back to Seattle with large amounts of cash. He is charged with conspiracy to distribute marijuana.
In Bakersfield, California, two former Kern County sheriff's deputies pleaded guilty last Thursday to a drug-selling scheme while members of the force. Logan August and Derrick Penney admitted working with two former Bakersfield police officers who have already been jailed in the scheme, which involved taking marijuana seized in eradication operations and reselling it. They have now pleaded guilty to conspiracy to distribute and possess with intent to distribute marijuana. The two each face five years in prison, a fine of $250,000, a minimum two-year period of supervised release and a maximum lifetime period of supervised release.
In Tucson, Arizona, a former Pima County sheriff's office chief deputy was sentenced last Friday to a year's probation after pleading guilty to illegally using money seized from drug suspects. Former Chief Deputy Christopher Radtke improperly used money seized through the asset forfeiture program for expenses including $600 for two model airplanes and a payment to an artist to create a menu board for a restaurant within the sheriff's department. As part of his plea agreement, Radtke described how the department had for 18 years laundered forfeiture funds to get around restrictions on how they were used. Radtke became involved six years ago. He was originally charged with six felony counts of theft concerning programs receiving federal funds and conspiracy to launder monetary instruments, but plea bargained down to three misdemeanor counts of theft of public funds.