In October, the Drug Policy Alliance's International Drug Policy Reform Conference, will convene in Atlanta. The Reform Conference is a biennial event that brings together people from around the world who believe that the war on drugs is doing more harm than good.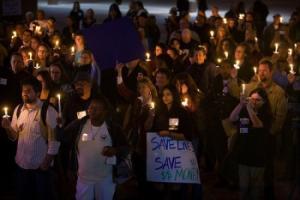 More than 1,500 attendees representing over 80 countries joined the last International Drug Policy Reform Conference in the Washington, DC metropolitan area in 2015 (
click here
for footage), and even more are expected this year. Attendees will have the opportunity to spend three days interacting with people committed to finding alternatives to the war on drugs while participating in sessions given by leading experts from around the world.
Registration is available here, and scholarships are available to people to those who are actively involved in the movement or have been personally affected by the drug war, and for whom attendance and travel would be difficult. The application deadline for scholarships is May 26th, and the application form is online here.