The DEA proposes its own corps of prosecutors to go after opioids, Maine's governor wants to force repeat overdosers to pay for the naloxone they use, and more.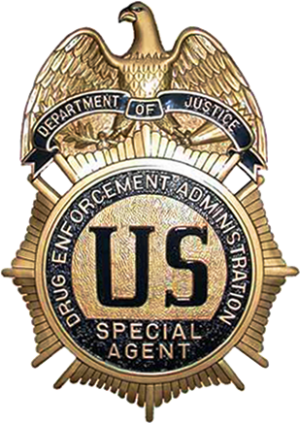 Medical Marijuana
Colorado Legislature Approves Adding PTSD as Qualifying Condition. A bill to "Allow Medical Marijuana Use for Stress Disorders," Senate Bill 17, was sent to the governor's desk on Monday after the Senate last week approved a final concurrence vote to amendments accepted in the House. Gov. John Hickenlooper (D) is expected to sign it.
New York Assembly Approves PTSD as Qualifying Condition. The Assembly voted overwhelmingly on Tuesday to approve Assembly Bill 7006, sponsored by Health Committee Chairman Dick Gottfried (D-Manhattan), which would add PTSD to the state's list of qualifying conditions for medical marijuana. The bill now heads to the Senate.
Harm Reduction
Maine Governor Wants Repeat Overdosers to Pay for Naloxone Used to Revive Them. Gov. Paul LePage (R) has submitted a bill, Legislative Document 1558, that would require Maine communities to recover the cost of naloxone from repeat users and fine them $1,000 per incident if they don't go after the money. But doctors and advocates said the bill would make it harder to stop the state's wave of drug overdoses. Le Page is no friend of naloxone, saying it "does not truly save lives; it merely extends them until the next overdose." He has twice vetoed naloxone bills, only to see them overridden both times.
Law Enforcement
DEA Wants Own Prosecutor Corps to Go After Opioids. In a little-noticed proposal published in the Federal Register in March, the DEA said it wants to hire as many as 20 prosecutors to help it enhance its resources and target large offenders. The new prosecutor corps "would be permitted to represent the United States in criminal and civil proceedings before the courts and apply for various legal orders." Funding for the program would come from drug manufacturers regulated by the DEA. If approved, the move would mark the first time the DEA had its own dedicated prosecutors to go after drug offenses. But critics say the plan "exceeds DEA's authority under federal law" because it would require funding from the drug diversion registration program. "In this notice, the DEA effectively proposes a power grab and is trying to end-run the congressional appropriations process," said Michael Collins, deputy director at the Drug Policy Alliance.