The long slog toward marijuana law reform continues in New Hampshire and Vermont, a Maine bill would ban kratom, Tom Marino is reportedly out as drug czar, and more.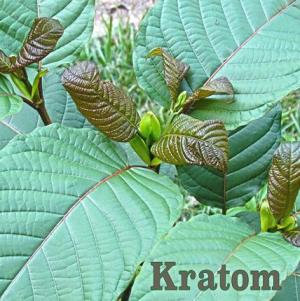 Marijuana Policy
New Hampshire Decriminalization Bill Advances. After years of rejecting marijuana law reforms, the state Senate is advancing a decriminalization bill. The Senate Judiciary Committee on Tuesday approved House Bill 640 on a 3-2 vote. The bill would decriminalize the possession of up to three-quarters of an ounce of weed. The bill has already passed the House, but the House version decriminalized up to an ounce.
Oregon Bill to Protect Workers Who Use Marijuana Dies. A bill that would have ended workplace marijuana drug testing has died in the Senate after backers conceded they did not have the votes to pass it. Senate Bill 301 would have required employers from testing workers for any drug that is legal in the state, as long as it was consumed outside of work hours and didn't interfere with the workers' duties. The bill was opposed by business groups.
Vermont House Passes Legalization Bill, But… The House on Tuesday approved a bill to legalize the possession of up to an ounce of marijuana -- though not its sale -- but the bill is not expected to advance further this year. House Bill 170 passed on a 74-68 vote, but only after fending off attempts to send it back to committee and to weaken it. The bill also allows for the cultivation of two mature or four immature plants. The Senate has passed its own, more far-reaching legalization bill, which includes tax and regulate, but an amendment that would have brought the House bill in line with the Senate bill was defeated 42-99. The legislative session ends Saturday, and it is not expected that a compromise can be reached by then, but lawmakers can consider bills passed this session next year during the second half of the legislative biennium.
Kratom
Maine Bill Would Ban Kratom. A bill that would make kratom a controlled substance in the same schedule as cocaine, methamphetamine, and heroin has been filed in the state legislature. Senate Bill1546 was introduced last week and is now before the Joint Criminal Justice and Public Safety Committee.
Asset Forfeiture
Colorado Lawmakers Back With New Asset Forfeiture Bill. Senate Republicans killed a civil asset forfeiture reform bill earlier this session, but now a bipartisan group of lawmakers are back with a new bill, House Bill 1313, which has been modified to address the concerns of law enforcement and prosecutors, who opposed the earlier bill. The new bill cuts in half the $100,000 threshold that barred local law enforcement from partnering with the feds in order to get the bulk of seized goods. It also imposes reporting requirements on seizures. The bill won preliminary approval in the House on Tuesday.
Drug Policy
Donald Trump Will NOT Name Tom Marino Drug Czar. According to news reports, President Donald Trump will not be nominating Rep. Tom Marino (R-PA) to be director of the Office of National Drug Control Policy (colloquially referred to as the "drug czar"). His nomination was opposed by the Drug Policy Alliance, which launched a campaign to prevent Marino from being nominated. Marino's nomination seemed all but certain just a few weeks ago but a flurry of news stories on his extremist views, like turning hospitals into prisons, and using his power as prosecutor to help his friends, no doubt put pressure on the administration to go in a different direction.