The New York Times reports on fatal SWAT drug raids, Australian former premiers and police chiefs call for drug decriminalization, medical marijuana keeps statehouses busy, and more.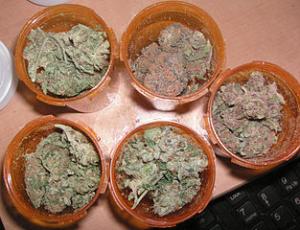 Marijuana Policy
Colorado Poll Shows Support for Plant Limits. A new Keating Research poll has support for limiting home marijuana grows to 12 plants at 57%, with only 36% opposed. The poll comes as lawmakers consider House Bill 1220, which originally imposed a 12-plant limit, but was amended to up the limit to 16 plants. That bill has already passed the House and is now before the Senate.
Medical Marijuana
Arkansas House Votes to Kill Bill Banning Edibles. The House voted 52-40 Monday to kill House Bill 1991, which would have banned the commercial production of medical marijuana edibles in the state. Bill sponsor Rep. Robin Lundstrum (R-Springdale) argued that patients could make their own and that medical marijuana is medicine, not candy, but her arguments failed to sway her peers.
Nevada Bill Would Let Medical Marijuana Patients Carry Guns. State Sen. Kevin Atkinson (D-Las Vegas) filed Senate Bill 351 Monday. That measure would allow medical marijuana users to possess a firearm and a concealed carry permit. Current state law requires sheriffs to deny such permits for medical marijuana users.
New Hampshire Senate Committee Approves Use of Medical Marijuana for Ehlers-Danlos Syndrome. The Senate Health, Human Services, and Elderly Committee has approved a bill that would add Ehlers-Danlos syndrome to the state's list of qualifying conditions for medical marijuana. The measure now heads for a Senate floor vote. If it passes there, the House will take it up.
Utah 2018 Medical Marijuana Initiative Drive Gearing Up. Medical marijuana advocates are gearing up to try to put an initiative on the state's 2018 ballot. They said they would begin the process of signature gathering next month, and they cite promising polling. The state legislature has so far thwarted efforts to create a robust medical marijuana program.
Law Enforcement
Marijuana Raids Kill More People Than Pot Ever Did. According to data compiled by the New York Times, since 2010, at least 20 SWAT raids involving suspected marijuana dealers have resulted in deaths, including those of four police officers. The toll for all drug SWAT raid deaths is, of course, higher, with 81 people killed, including 13 cops.
International
Australian Police Chiefs, Former Premiers Call for Drug Decriminalization. A group of former premiers, police commissioners, and legal advocates have called for an end to the criminalization of drug users. The call comes in the Australia 21 report, which was released Monday. The report, titled "Can Australia Respond to Drugs More Effectively and Safely," makes 13 recommendations for reducing drug-related harms, such as supervised drug use rooms and other harm reduction measures, but also called for eliminating penalties for possession and drug use.