An Indiana cop gets nailed for pilfering pain patches, a Cincinnati police dispatcher gets popped with 200 pounds of pot, a New Jersey cop gets nailed for getting sexual favors from a woman in drug court, and more. Let's get to it: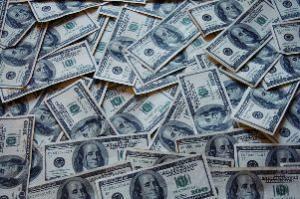 In Kokomo, Indiana,
a Kokomo police officer was arrested last Wednesday
for helping a woman fill a prescription for fentanyl patches and then stealing some of them. Officer Heath Evans is charged with possession of a narcotic drug, theft, and obtaining a controlled substance by fraud.
In Rome, Georgia, a Rome/Floyd County police officer was arrested Monday as part of a marijuana trafficking bust. Ed Cox, 39, is charged with one count of trafficking marijuana; one count of violation of oath of office; one count of tampering with evidence; and one count of bribery. Cox went down after the Rome Police contacted the Georgia Bureau of Investigation upon receiving tips about corruption in the department.
In Cincinnati, Ohio, a Cincinnati police dispatcher was arrested Monday after DEA agents discovered 200 pounds of pot in her basement. Dispatcher Teneal Poole went down after a five-month DEA investigation led to a highway bust of a truck carrying 600 pounds of pot from Mexico, which in turn led to her residence. Poole is charged with possession of drugs and permitting drug abuse, while her live-in boyfriend faces pot trafficking charges.
In New York City, an NYPD officer was convicted last Thursday of lying about a drug arrest. Officer Jonathan Munoz, 33, arrested a man on March 12, 2014 for allegedly interfering with his search of a woman he suspected of buying marijuana. But surveillance video showed that Munoz' account was untrue, and that he had unlawfully searched the woman and unlawfully arrested the man. He was found guilty of all 19 counts in the indictment against him, including two counts each of offering a false instrument for filing in the first degree and official misconduct.
In Knoxville, Tennessee, a former Knoxville police was sentenced last Friday to 12 years in prison for his role in a conspiracy to distribute prescription pain pills and other drugs in East and Middle Tennessee. Joshua Hurst, 39, had copped to conspiracy to possess with intent to deliver more than 200 grams of oxycodone, delivery of more than a half-gram of methamphetamine, possession of oxymorphone with intent to sell in a drug-free park zone, possession of oxycodone with intent to deliver in a drug-free daycare zone and three counts of official misconduct. Hurst was one of seven co-defendants to cut deals and get sentenced last Friday. Hurst went down when a confidential DEA informant linked him to the main players in the conspiracy, then put him under surveillance and watched him trade heroin, meth, and seized drivers' licenses for prescription opioids he used himself.
In Somerville, New Jersey, a former Sussex County sheriff's officer was sentenced Monday to nine months in county jail for having a sexual relationship with a woman in drug court. William Lunger, 36, also tipped the woman to surprise weekend drug screening and stole testing kits for her to use. Lunger had been charged with second-degree official misconduct, which carries a mandatory minimum five-year prison term, but plea bargained down to a single count of third degree conspiracy to commit official misconduct.