A Seattle cop gets his hand slapped for doing dope with his stripper girlfriend, a Mississippi deputy is in trouble for carrying a load of dope around in his patrol car, two Detroit narcs finally face justice, and more. Let's get to it: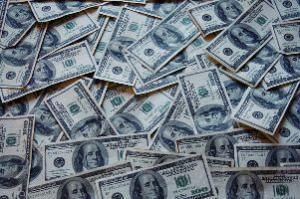 In Jackson, Mississippi,
a Hinds County sheriff's deputy was arrested last Thursday
after investigators discovered a bunch of dope in his patrol car. Deputy Larry Taylor, 31, was charged with possession of a controlled substance with intent to deliver. He's the brother of a Hinds County jail guard, Brodrick Taylor, who was recently busted for smuggling drugs into the jail. Deputy Taylor is now a former deputy, too.
In Detroit, two former Detroit narcotics officers were sentenced last Wednesday to years in prison for a pattern of ripping off some drug dealers, tipping off others, and forging search warrants. Former Lt. David Hansberry was sentenced to 12 years, while former Officer Bryan Watson got nine years. They were both convicted last summer of conspiracy, although the jury acquitted them of numerous other counts, including actual extortion. Federal prosecutors had sought 20 years for each man. They both remain free on bond.
In Blackfoot, Idaho, a former Blackfoot police officer was sentenced last Wednesday to 180 days in jail for stealing drugs and paraphernalia from a drug take-back box. Paul Hardwicke had copped to one count each of drug and paraphernalia possession. Hardwicke's attorney said he suffered depression and PTSD and was strung out on opiates.
In Seattle, a Seattle police officer was sentenced Monday to 30 days on a jail work crew after he was caught providing and doing drugs with a stripper girlfriend and illegally giving crime victim information to a local news anchor. Officer Robert Marlow pleaded guilty to drug possession and computer trespass charges.