The Trump administration's posture toward drug and marijuana reform is becoming evident, Philippines President Duterte is reenlisting the National Police in his drug war, the Colombian government and the FARC are working together on coca crop substitution, and more.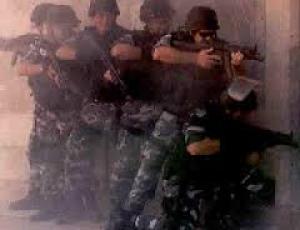 Marijuana Policy
Attorney General Sessions Scoffs at Marijuana Legalization. "We have a responsibility to use our best judgment… and my view is we don't need to be legalizing marijuana," he said at the winter meeting of the National Association of Attorneys General. "I'm dubious about marijuana. I'm not sure we're going to be a better, healthier nation if we have marijuana sold at every corner grocery store." He also ridiculed the notion that using marijuana could be a cure for opioid abuse, calling it "a desperate attempt" to defend marijuana. But he did concede that "maybe science will prove me wrong."
California Bill to Address Pot-Impaired Driving Advances. A bill that calls on the state Highway Patrol to form a task force to develop methods for identifying drivers impaired by marijuana or prescription drugs and for an evaluation of technologies for measuring marijuana impairment has passed out of the Assembly Public Safety Committee. Assembly Bill 6 now heads to the Assembly Appropriations Committee.
Drug Policy
Trump Vows to Win War on Drugs; Doesn't Mention Marijuana. In his inaugural address to Congress Tuesday night, President Trump echoed the ghosts of Richard Nixon and Ronald Reagan -- not to mention Miguel Cervantes -- as he vowed to defeat drugs. If there is a silver lining, his ire appears directed at heroin and other hard drugs. The word "marijuana" did not appear once in his speech. "Our terrible drug epidemic will slow down and ultimately, stop," he promised as part of a litany of MAKE AMERICA GREAT AGAIN accomplishments to come ("Dying industries will come roaring back to life. Heroic veterans will get the care they so desperately need… "). And, having forgotten -- or more likely, never learned -- the lessons of the past half century of American drug prohibition, he's going to defeat drugs the old-fashioned way: with more war on drugs. "To protect our citizens, I have directed the Department of Justice to form a Task Force on Reducing Violent Crime," Trump said. "I have further ordered the Departments of Homeland Security and Justice, along with the Department of State and the Director of National Intelligence, to coordinate an aggressive strategy to dismantle the criminal cartels that have spread across our Nation."
International
Tens of Thousands of Colombia Families to Quit Coca Farming. Some 55,000 families in territories controlled by the FARC will participate in a voluntary crop substitution program sponsored by the government, the presidency said Tuesday. The move will see nearly 100,000 acres of coca crops voluntarily eradicated under FARC supervision. The move to coca substitution is part of the peace agreement signed by President Juan Manuel Santos and FARC leaders last November.
Philippines President Brings Police Back to Wage More Drug War. President Rodrigo Duterte said Tuesday he would recall some police to fight the drug war. He had suspended the entire Philippine National Police from all operations in the bloody crackdown last month after a rogue squad of drug officers kidnapped and killed a South Korean businessman at PNP headquarters, but said he needed more manpower to sustain the crackdown, which has left more than 7,700 dead since he took office last year. "So, I need more men. I have to call back the police again to do the job most of the time on drugs, not everyone," he told reporters.