It's a New York-New Jersey special edition! The Troy Police drug unit is under investigation, an NYPD officer gets popped for transporting drugs for money, a New Jersey cop gets caught with his hand in the pill jar, and more. Let's get to it: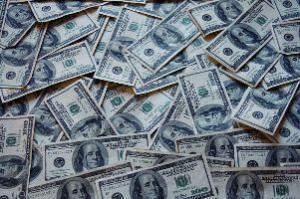 In Troy, New York,
the entire Troy Police drug unit was under investigation as of last Friday
for trying to cover up a raid where members entered a home without a search warrant. Members of the unit filed a false burglary report to try to justify their warrantless entry resulting in a "fractious argument" among them. Now, all six officers in Firearms Interdiction and Narcotics Suppression (FINS) unit have been suspended pending the results of an internal investigation.
In Bridgeton, New Jersey, a Vineland police officer was arrested last Wednesday after allegedly pilfering drugs from a prescription drug drop-off box while on duty at police headquarters. Officer Richard Janasiak, 30, went down after an internal audit uncovered possible criminal activity. He is charged with unlawful possession of prescription legend drugs.
In New York City, an NYPD officer was arrested last Thursday for transporting marijuana and cocaine in exchange for money. Officer Nysia Stroud, 29, agreed to transport drugs after meeting with an undercover police officer in March and became transporting large quantities of supposed marijuana and cocaine for payments ranging from $250 to $1,000. Stroud was under investigation after Internal Affairs received allegations she was involved in drug activity. She was charged with possession of a controlled substance and official misconduct.
In Elizabeth, New Jersey, a former Middlesex County probation officer was sentenced last Friday to three years in prison for taking bribes from a man so he could avoid court-ordered drug tests. Rhonda Battle, 48, repeatedly accepted bribes from the probationer to allow him to skip drug testing while in the drug court program. After being caught on surveillance video taking money from the man, Battle pleaded guilty in April to a single count of official misconduct.