It's pretty quiet on the corrupt cop front week, except for one drug-gobbling Tennessee cop and Burritogate in Tulsa. Let's get to it: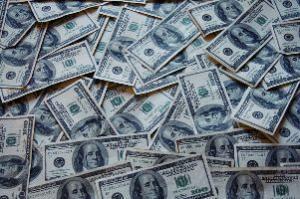 In Ripley, Tennessee,
a former Ripley police officer was sentenced last Friday
to four years' probation after turning up as a suspect in an undercover drug investigation. Stephen Michael Kirkpatrick wasn't the intended target, but information developed in the investigation led to him being charged on numerous counts. He pleaded guilty to two counts of official misconduct, 13 counts of cocaine possession, one count of marijuana possession, one count of meth possession, and one count of misuse of official information.
In Tulsa, Oklahoma, a Tulsa County jail guard was arrested last Friday after deputies found drugs hidden inside a burrito he brought into the jail. Guard Kevin Mayo, 20, went down after the burrito turned out to be filled with marijuana, methamphetamine, and prescription pain pill. He is charged with possession of contraband in a jail, conspiracy to commit a felony, possession of both marijuana and methamphetamine, possession of a schedule II drug, and possession of drug paraphernalia. He is now on unpaid leave and in jail.