New York lawmakers are beginning a new push for marijuana legalization, the Florida Senate has passed a medical marijuana implementation bill, LA County Sheriff's deputies begin carrying the overdose reversal drug Naloxone, and more.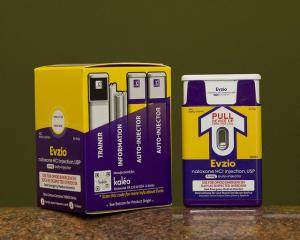 Marijuana Policy
New York Lawmakers Prepare Legalization Effort. State Sen. Liz Krueger (D-Manhattan) and Rep. Crystal Peoples-Stokes (D-Buffalo), along with advocates organized by the Drug Policy Alliance, will hold a press conference Monday to announce the reintroduction of the Marijuana Regulation and Taxation Act, Senate Bill 3040 and its Assembly companion, Assembly Bill 3506. The legislation would establish a legal market for adult-use cannabis in the state, with marijuana taxed and regulated in a fashion similar to how alcohol is regulated for adults over 21.
Rhode Island Legal MJ Backers Propose Compromise. Lawmakers trying to salvage a marijuana legalization effort have proposed a two-stage process where marijuana possession would be legalized first, but the legalization of marijuana commerce would come later. The proposal from Sen. Joshua Miller (D-Cranston) and Rep. Scott Slater (D-Providence) does not have the support of state Senate and House leaders, though. They are supporting a rival bill that would delay legalization by creating a legislative commission to study the issue.
Medical Marijuana
Arizona Attorney General Asks State Supreme Court to Reinstate Ban on Campus Medical Marijuana. Attorney General Mark Brnovich (R) has asked the state Supreme Court to review an appeals court ruling that struck down a ban on medical marijuana on college campuses. The state is arguing that the legislature had the right to alter the voter-approved medical marijuana law so that college students with medical marijuana cards could face felony arrests for possession of any amount of marijuana.
Florida Senate Passes Law Implementing Medical Marijuana. The state Senate on Friday approved a bill that would implement the state's constitutional amendment expanding the use of medical marijuana on a vote of 28-8. A similar bill fell apart during the legislature's regular session, but now, during a special session, it is moving. It must still past the House and be signed into law by Gov. Rick Scott (R) to become law. The bill would cap the number of medical marijuana cultivation operations at 25 statewide and it would not allow for the smoking of medical marijuana.
Harm Reduction
Los Angeles County Deputies to Start Carrying Naloxone. The Los Angeles County Sheriff's Department is about to become the largest law enforcement agency in the US to equip its members with the life-saving opioid overdose reversal drug. Some 600 Naloxone spray kits are being handed out this week, and the department plans to get the kits in the hands of 3,000 of its deputies by year's end.