A North Dakota sheriff was letting meth suborn him, a Florida sheriff's deputy was tweaked on steroids, and more. Let's get to it: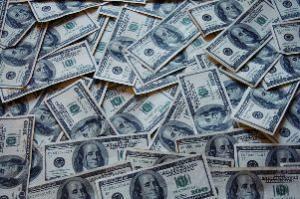 In Fessenden, North Dakota,
the former Wells County sheriff was arrested last Tuesday
on bribery and methamphetamine charges. Johnny Zip Lawson, 41, is accused of consuming meth provided by a local man in exchange for not investigating break-ins and burglaries in the area that may have been committed by that man. He is charged with conspiracy to deliver a controlled substance, methamphetamine, a Class A felony, and bribery-unlawful influence of public servants, a Class C felony. He was also charged with three Class A misdemeanors: providing false information to a law enforcement officer, neglect of duty and ingesting a controlled substance, methamphetamine.
In Bridgeport, Connecticut, a Fairfield police detective was arrested last Friday for allegedly stealing thousands of dollars' worth of heroin and Oxycontin from the department's evidence room. Detective Stephen Rilling, 40, is accused of signing out heroin, Oxycontin, and cocaine for "testing," but consuming the drugs himself. He is charged with third-degree computer crime, second-degree larceny by defrauding a public community, possession of narcotics, second-degree forgery, tampering with evidence and false entry by an officer or agent of a public community.
In Daytona Beach, Florida, a Volusia County sheriff's deputy was arrested last Friday on accusations that he stole money and a synthetic steroid from a driver during a traffic stop. John Braman, 24, went down after body-camera video showed him taking money out of the driver's wallet. Prosecutors said body camera video showed at least two more cases of Braman ripping off motorists and that investigators found steroids and syringes in Braman's car. He is charged with theft, official misconduct, and possession of a controlled substance.