Drug overdoses are at an all time high, drug war dinosaur senators want to return to harsh sentencing, Wisconsin's GOP governor moves forward with first in the nation plan to drug test Medicaid applicants, and more.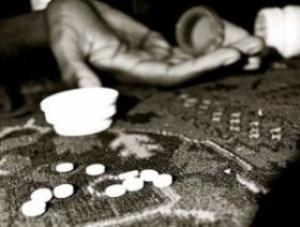 Marijuana Policy
Connecticut House Debates Legalization, But There is No Vote. The House debated the pros and cons of marijuana legalization Tuesday night, but Democratic leaders then ended debate without any vote. They said a legalization bill would have failed in the House, but the debate could increase the chances of legalization being included as part of a budget bill, although observers describe that prospect as "a long shot."
Wichita Reduces Pot Penalties. The city council voted Tuesday to adopt an ordinance that would reduce the penalty for possession of up to 32 grams (slightly more than an ounce) of marijuana to $50 plus court costs.
ACLU, Drug Policy Alliance Sue Southern California City Over Pot Cultivation Ordinance. The ACLU of California and the Drug Policy Alliance are suing Fontana, claiming that the city's marijuana ordinance conflicts with rights granted to all Californians under Proposition 64. Under Prop. 64, every Californian 21 or older has a right to cultivate up to six marijuana plants for personal use. But the law also says cities or counties can ban outdoor gardens and "reasonably regulate" indoor grows.Fontana -- a city of 200,000 people that sits 50 miles east of Los Angeles -- passed an ordinance in January that requires residents who want to cultivate up to six plants inside their home to first get a $411 permit from the city and not have any drug convictions within the past five years, a policy the groups describe as both illegal and "egregious."
Medical Marijuana
Arkansas Finalizes Process for Medical Marijuana Applications. In a meeting Tuesday, the state Medical Marijuana Commission finalized the process for accepting applications for medical marijuana growers and sellers. The move comes after the commission developed a more detailed scoring system for ranking applicants. The application period will open June 30 and go on for 90 days. The commission will distribute 32 dispensary licenses and five cultivation facility licenses.
Florida Lawmakers Reach Agreement on Implementing Medical Marijuana. Lawmakers on Wednesday came to agreement on how to implement the state's voter-approved medical law. Under the agreement, ten new growers will be licensed this year, with five licenses going to previous applicants, five going to new applicants, and at least one reserved for a black farmer. The state current licenses only seven commercial grows. The agreement also caps the number of dispensaries each grower can operate at 25.
Oregon Bill to Let Medical Growers Sell Up to 20 Pounds in Recreational Market Advances. A bill that seeks to reshape the state's medical marijuana program so it can coexist with legal recreational marijuana is advancing. House Bill 2198, which would let medical growers sell up to 20 pounds in the recreational market in a bid to stay viable, passed the Joint Committee on Marijuana Regulation last week and is now before Joint Committee on Ways and Means.
Heroin and Prescription Opioids
New York Times Investigation Finds Drug Overdose Deaths Reached All-Time High in 2016. The New York Times published on Monday an investigative report that found that drug overdose deaths last year reached an all-time high, suggesting that the country's long-term opioid crisis continues to worsen and that younger age groups in the U.S. are experiencing record numbers of opioid overdoses than in the past. The Times looked at preliminary overdose data for 2016 provided by hundreds of state and local health authorities, concluding: "Drug overdoses are now the leading cause of death among Americans under 50, and all evidence suggests the problem has continued to worsen in 2017." The report estimates that more than 59,000 people died from a drug overdose in 2016 -- an increase of 19% from 2015. The report does not elaborate on which drugs are behind the estimated jump in overdose deaths last year, nor does the report indicate which age groups under 50 saw the largest increase in overdose deaths over prior years.
Senate Drug Warriors Feinstein and Grassley Prepare Bill With Tough New Penalties for Synthetic Opioids. The senior members of the Senate Judiciary Committee are preparing a bill that would create tough new penalties for people caught with synthetic opioids. A draft of the bill would give the attorney general the power to ban all kinds of synthetic drugs and it would impose a 10-year maximum sentence on people caught selling them for a first offense. A second offense would see the sentence double. The bill would penalize people selling drugs at a low level in the US, critics said.
Drug Testing
Wisconsin Submits Request to Drug Test Medicaid Applicants. Gov. Scott Walker (R) on Wednesday officially submitted a request for a federal waiver to become the first state in the country to drug test applicants for Medicaid benefits. Walker said the plan would provide drug addicts with treatment and make them employable. "Healthy workers help Wisconsin employers fill jobs that require passing a drug test," Walker's administration said in a press release Wednesday announcing the waiver. But critics called the notion a waste of money and an insult to people who need Medicaid.