A new report finds illegal weed is a $50 billion business in North America, Denver begins working on its "social use" ordinance, state legislators move to slow the implementation of medical marijuana, and more.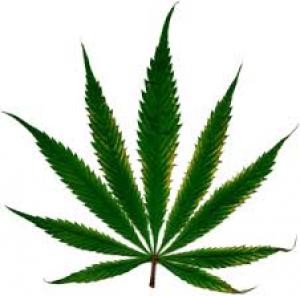 Marijuana Policy
Estimate Puts Size of North American Pot Market at More Than $50 Billion. A new report from the Arcview Market Research group puts the size of the North American legal marijuana market at $6.9 billion, which is overwhelmed by the $46.4 billion dollar illicit market. Black market marijuana is bigger than wine, which comes in at $38 billion.
States' Effort to Undo Colorado Pot Law Revived. A panel of judges from the 10th US Circuit Court of Appeals in Denver heard arguments Tuesday in a case brought by the states of Nebraska and Oklahoma against Colorado's marijuana law. The hearing suggested judges were open to considering RICO charges against dispensary operators and marijuana cultivation operations. Any decision on the case could take months.
Nevada Governor Announces 10% Excise Tax on Recreational Marijuana. In his final budget speech, Gov. Brian Sandoval (R) announced a 10% excise tax on pot to help support his new budget, which is up 10% from last year's. There's already a 15% is already in place for wholesale purchases, and dispensary operators worry that additional taxes could make the black market stronger.
Denver Begins Work on Allowing Pot Use in Clubs, Other Businesses. A working group of Denver business owners, city regulators, and marijuana foes met together Wednesday to begin crafting regulations to implement the city's voter-approved "social use" ordinance, which will allow clubs, coffee shops, yoga studios, and other businesses to allow marijuana consumption on premises. There is no deadline for finalizing the rules, but advocates hope the city will start accepting applications by the summer.
Medical Marijuana
Arkansas House Approves Medical Marijuana Delay. The House voted Tuesday to approve a proposal that would delay implementation of the state's new medical marijuana law. The measure is House Bill 1026. The bill bumps back a 120-deadline from Election Day for the state to issue dispensary and cultivation licenses to 180 days.
Florida Regulators Issue Draft Medical Marijuana Rules; Initiative Backers Cry Foul. State health officials released draft rules Tuesday for the state's voter-approved medical marijuana program, but that draft largely leaves current vendors with a stranglehold on the state's industry by applying current laws to the constitutional amendment approved in November, and that isn't sitting well with the people who sponsored the Amendment 2 initiative. "The rule is basically ignoring the text of the constitutional amendment at almost every point of the way," said Ben Pollara, campaign manager of the political committee backing the amendment. The health department will hold public hearings to take input on the rule during the second week of February, with meetings in Jacksonville, Fort Lauderdale, Tampa, Orlando and Tallahassee.
North Dakota Senate Approves Medical Marijuana Delay Bill. The state Senate voted 45-0 Tuesday to approve Senate Bill 2154, which would delay some provisions of the state's voter-approved medical marijuana law. Senate leaders said the delay is necessary to develop rules and regulations for the program. The bill now goes to the House.
Law Enforcement
LEAP Changes Its Name, But Not Its Acronym. The drug reform police group Law Enforcement Against Prohibition (LEAP) has now changed its name to the Law Enforcement Action Partnership. "For more than a year, our board and staff have been hard at work to expand into the broader field of criminal justice reform while maintaining a keen focus on our drug policy work. Not only will this expanded scope be a natural fit for our speakers' criminal justice expertise, but it will also help us to become even more effective at moving the drug policy reform conversation forward. And, when you care about something, you want it to be the best it can be. With the right criminal justice reforms, we can do better, for ourselves and for our communities. Our new name reflects the core of our organization," the group said.
New Mexico Bill Would Expand DUI to Include Drugs. Rep. William Rehm (R-Albuquerque) has filed a bill that would target "drugged driving" by setting blood concentration levels similar to those for alcohol for five drugs: marijuana, cocaine, heroin, amphetamine, and methamphetamine. The measure is House Bill 22. But the Drug Policy Alliance, which has opposed similar bills in the past, is raising concerns about this one as well, saying it puts tens of thousands of medical marijuana patients at risk of arrest by setting THC limits unsupported by scientific research.