Fatal heroin overdoses have quadrupled in five years, elected officials in legal marijuana states push back on Trump threats, Philly civil asset forfeiture lawsuit wins class action status, and more.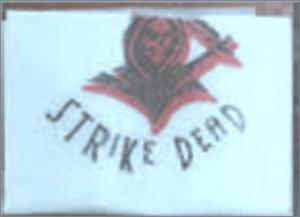 Marijuana Policy
Elected Officials From Legal Marijuana States Slam Notion of Crackdown. White House press secretary Sean Spicer's announcement last Thursday that the Trump administration was thinking of going after legal marijuana continues to generate sharp pushback. On Sunday, Colorado Gov. John Hickenlooper (D) said now was "the wrong time to pull back" and that a federal crackdown would create "a level of conflict that's going to be very difficult." Meanwhile, Oregon Sen. Ron Wyden (D) called on the administration to "respect the decisions of Oregon voters."
Michigan Legalization Initiative a Compromise Effort, Draft Language Now Available. A number of Michigan marijuana legalization stakeholders have come together to create a draft of a proposed 2018 initiative. The draft includes a 12-plant personal cultivation limit, would limit initial business licenses to existing medical marijuana businesses, and would include "microbusiness" licenses for small commercial grows, among other provisions. The effort is being led by the Marijuana Policy Project, which has been consulting with MINORML, MILegalize 2018 (the folks behind a 2016 effort that came up just short on signature gathering), the Michigan Cannabis Coalition, the Michigan ACLU and others. MPP hopes to have a final draft to present to state officials by late April.
Virginia Legislature Approves Bill to End Driver License Suspensions for First-Time Marijuana Possession. The General Assembly passed House Bill 2051 last Friday. Under the bill, first-time pot possession offenders will not have their licenses automatically suspended for six month. Instead, a judge has the option of ordering them to do 100 hours of community service. Minors would still see their licenses automatically suspended, as would people caught indulging while driving. The bill now goes to the desk of Gov. Terry McAuliffe (D).
Medical Marijuana
Iowa CBD Expansion Bill Stalled. A bill that could have expanded the use of CBD cannabis oil ran into a brick wall in the House Public Safety Committee last Thursday. Committee Chair Rep. Clel Baudler (R-Greenfield) said he had to pull House Study Bill 132 because there wasn't enough support from Republicans to get it out of committee.
Heroin and Prescription Opioids
Fatal Heroin Overdoses Quadrupled in Five Years. A report from the Centers for Disease Control and Prevention (CDC) finds that fatal heroin overdoses jumped from 3,000 in 2010 to more than 12,000 in 2015, a four-fold increase. Heroin killed slightly more people than prescription opioids. The highest drug overdose death rates were in West Virginia, New Hampshire, Kentucky, and Ohio, the study found.
Asset Forfeiture
Lawsuit Challenging Philadelphia Civil Asset Forfeitures Wins Class Status. A federal judge has granted class certification to plaintiffs suing the city of Philadelphia over its civil asset forfeiture program. The plaintiffs are arguing that the program creates an unconstitutional conflict of interest for law enforcement agencies, and the granting of class certification "means that the four named plaintiffs can officially represent the tens of thousands of property owners with asset that have been seized in the past five years," said Institute for Justice attorney Darpana Sheth, who is representing the plaintiffs. Philadelphia prosecutors have filed more than 20,000 civil forfeiture actions since April 2012, the beginning date for the lawsuit.