A massive East Coast bust rolls up more than a dozen cops, deputies, and prison guards in North Carolina and Virginia, a Customs agent gets caught red-handed helping move a suitcase full of cocaine through JFK, and more. Let's get to it: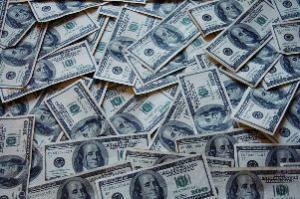 In Sumter, South Carolina,
a state prison guard was arrested last Tuesday
for allegedly trying to smuggle marijuana and liquor into one of the state's maximum security prisons. Shatara Clinise Wilson went down when supervisors searched her belongings as she arrived at work. She is charged with misconduct in office, possession with intent to distribute marijuana and introducing contraband into a prison.
In New York City, a US Customs agent was arrested last Wednesday on charges he helped a couple sneak a suitcase full of cocaine through a terminal at JFK International Airport. Officer Fernando Marte went down after meeting the couple like old friends, escorting them to the baggage area, and getting the woman through a secondary checkpoint. But his colleagues became suspicious and called her back. When she opened the suitcase, agents found 45 bricks of cocaine wrapped in duct tape. It's not clear what the exact charges are.
In Raleigh, North Carolina, more than a dozen law enforcement officers were arrested last Wednesday in a major federal sting targeting cocaine and heroin operations. Among those arrested are five current members of the Northampton County Sheriff's Office, three North Carolina prison guards, and two Virginia prison guards. They all face heroin and/or cocaine trafficking charges up and down the I-95 corridor.
In Staunton, Virginia, a former state prison guard was arrested last Thursday after being caught with marijuana, heroin, and cocaine. Talil Perkins, 30, has admitted he was going to smuggle the drugs to inmates at the Augusta Correctional Center. He was arrested on three felony counts of possession of a controlled substance.