The Alabama legislature ponders harsh drug sentences not seen since the last century, decriminalization is picking up some support in Texas, China announces scheduling controls on fentanyl, and more.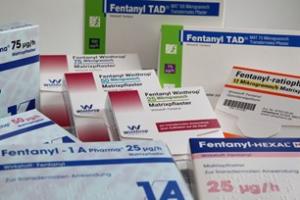 Marijuana Policy
Cannabis, Drug Policy Reform Advocates Commend Congressional Members on Formation of Congressional Cannabis Caucus. In a joint statement Thursday, major marijuana and drug reform groups commended congress members for forming the Congressional Cannabis Caucus, led by Reps. Earl Blumenauer (D-OR), Dana Rohrabacher (R-CA), Jared Polis (D-CO), and Don Young (R-AK). After commending the representatives, the joint statement noted that "the establishment of a Cannabis Caucus will allow members from both parties, who represent diverse constituencies from around the country, to join together for the purpose of advancing sensible cannabis policy reform. It will also facilitate efforts to ease the tension between federal prohibition laws and state laws that regulate cannabis for medical and adult use."
Texas Decriminalization Bill Picks Up Some Support. Law enforcement officials joined House Criminal Jurisprudence Committee Chairman Joe Moody (D-El Paso) at the capitol Thursday to express support for a measure to decriminalize the possession of up to an ounce of weed, House Bill 81. The bill is currently before the committee. Harris County, the state's most populous, just announced plans to institute decriminalization there.
Medical Marijuana
Georgia Senate Passes Medical Marijuana Bill, But Advocates Say It's a Step Backwards. The Senate Thursday approved Senate Bill 16, but advocates said it was a retreat because it lowers the amount of allowable THC in cannabis oil from 7% to 3%. Some senators wanted to reduce it to 1%. The bill now goes to the House, where Rep. Allen Peake (R-Macon), who wrote the original CBD bill, said he hopes to rewrite it to restore the 7% figure.
Utah Medical Marijuana Research Bill Wins Committee Vote. The Senate Health and Human Services Committee voted Thursday to approve House Bill130, which would allow universities in the state to do research on the medicinal effects of marijuana. The bill has already passed the House and now awaits a Senate floor vote.
Hemp
Arizona Industrial Hemp Bill Advances. A bill that would legalize the production and processing of industrial hemp has passed two key committees. Senate Bill 1337 passed the Public Safety Committee on a 6-1 vote Monday and the Appropriations Committee Tuesday on a 10-0 vote. It still needs to go before the Senate Rules Committee before it heads for a floor vote.
Asset Forfeiture
North Dakota Asset Forfeiture Reform Bill Advances. The House Judiciary Committee approved House Bill 1170 on an 11-4 vote Thursday. The bill would require a criminal conviction before property could be seized in most situations and bans prosecutors from circumventing state law by handing cases off to the federal government. The measure now heads for a House floor vote.
Sentencing
Alabama Bills Would Increase Heroin, Fentanyl Sentences. Under bills currently before the state legislature, prison sentences would go up for people who possess or sell heroin and fentanyl. Under one bill, anyone convicted of their possession would face mandatory prison sentences, and under another, Senate Bill 154, people possessing as little as one ounce of fentanyl would face a mandatory sentence of life without parole. The state instituted sentencing reforms several years back; some legislators worry these bills would undo those efforts.
International
China Announces Scheduling Controls of Carfentanil and other Fentanyl Compounds. China announced Thursday that it will begin scheduling controls of four fentanyl-class substances -- carfentanil, furanyl fentanyl, valeryl fentanyl, and acryl fentanyl -- beginning March 1. Chinese pharmaceutical factories have been identified as major producers of the synthetic opioids, which are linked to thousands of drug overdose deaths in the US.