Medical marijuana and harm reduction measures advance in New Mexico, a police drug field test kit maker is being sued by a Florida man busted for the glaze on his Krispy Kreme donuts, Idaho considers ending mandatory minimums for drug offenses, and more.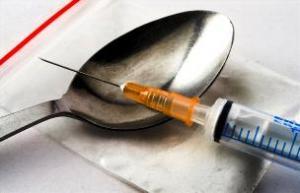 Marijuana Policy
Virginia Lieutenant Governor Calls for Decriminalization. Lt. Gov. Ralph Northum (D) called Monday for the decriminalization of small amounts of marijuana, saying enforcement is costly and aimed disproportionately at African-Americans. The move comes weeks after Senate Majority Leader Thomas Norment (R-James City) requested that the Virginia Crime Commission study the issue. That move froze pending decriminalization legislation sponsored by Sen. Adam Ebbin (D-Alexandria).
Washington State Bill Would Repeal Legalization. Rep. Brad Klippert (R-Kenniwick) has filed House Bill 2096, which would repeal "all laws legalizing the use, possession, sale, or production of marijuana and marijuana-related products." The bill has been referred to the House Committee on Commerce and Gaming.
Wyoming Senate Committee Scales Back Marijuana Sentencing Reforms. The Senate Judiciary Committee voted to amend House Bill 197, weakening proposed sentencing reforms by doubling the period during which previous convictions would result in a longer sentence from five years to 10 years. More importantly, the amendment removes the plant form of marijuana from the bill completely, meaning the new tiered sentencing system would apply only to edibles.
Medical Marijuana
New Mexico Senate Passes Medical Marijuana Expansion Bill. The Senate voted 29-11 Monday to approve Senate Bill 177, which would expand the state's program by increasing the amount of marijuana patients may possess to five ounces and increasing the number of plants commercial providers can grow. The bill now goes to the House.
Drug Policy
Idaho Bills Would Alter State's Drug Laws. The House Judiciary and Rules Committee voted Monday to introduce a package of three bills that would reform the state's harsh drug laws. One bill would end mandatory minimum sentences for drug offenses and another would bar the seizure of vehicles for simple drug possession and require that property found near drugs be seized only if it is meaningfully connected to the crime. The third bill, however, is a step in the opposite direction -- it would allow heroin sellers to be charged with murder in the event of fatal overdoses.
Drug Testing
Florida Field Drug Test Kit Company Sued By Man Jailed for Possessing Donut Glaze. A Florida man is suing the police field drug test kit manufacturer Safariland LLC after an Orlando police officer using one of its field kits charged him with possessing methamphetamine although the substance being tested was actually the glaze from a Krispy Kreme donut. The drug test is either ineffective or unreliable, Daniel Rushing charges in his lawsuit, twice registering a positive result for meth and resulting in his false arrest and imprisonment before felony charges were dropped.
First Amendment
Federal Appeals Court Upholds Student Drug Legalization Group's Free Speech Rights. The 8th US Circuit Court of Appeals ruled Monday that Iowa State University cannot bar a student group from using the university's logo and mascot on t-shirts calling for the legalization of marijuana. Iowa State NORML had sued in 2014 after the university first gave its okay, but then refused permission after pressure from high-ranking state officials, including the governor's office. Instead, the university suddenly changed its guidelines, with new rules prohibiting designs "that suggest promotion of dangerous, illegal, or unhealthy products." Last year a federal district court filed an injunction prohibiting the school from using its new policy to block NORML from printing new t-shirts, and now the appeals court has upheld that permanent injunction.
Harm Reduction
New Mexico Senate Approves Pair of Harm Reduction Bills. The state Senate Monday overwhelmingly approved two bills aimed at reducing the number of fatal drug overdoses in the state. Senate Bill 47 would improve the state's 911 Good Samaritan law to include alcohol overdoses and eliminate the prospect of criminal liability for violating drug laws while seeking medical assistance for an overdose. Senate Bill 16 would require health care providers to counsel patients on the risk of overdose and to offer prescriptions for the overdose reversal drug naloxone. The bills now go to the House.
International
Trump Administration Accuses Venezuela VP of Drug Smuggling. The Treasury Department's Office of Foreign Assets Control has imposed sanctions on Venezuelan Vice President Tareck El Aissami, accusing him of being an international drug kingpin. Treasury said that El Aissimi facilitated drug trafficking in his previous post of Aragua state. The Treasury Department placed him on a list reserved for "specially designated narcotics traffickers," part of what's known as the Kingpin Act.