This article has been updated with additional cases, due to a change in our publishing schedule. Material appearing in the original version of this article is unchanged.
Jail and prison guards are dropping like flies, a Border Patrol agent heads for prison for helping a cartel, a Louisiana cop develops a case of sticky fingers, and more. Let's get to it: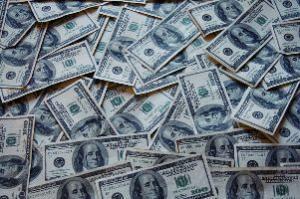 In Beekman, New York,
a state prison guard was arrested January 23
when he arrived at work with more than a pound of pot. Green Haven Correctional Facility guard Orianna Lord, 37, went down after an investigation by State Police and special investigators for the Department of Corrections. Lord turned around when she arrived at work to find supervisors conducting employee searches, but was detained in the parking lot, where she was found with the weed. She is charged with Criminal Possession of Marijuana in the 2nd Degree, a Class D Felony, Promoting Prison Contraband in the 1st Degree (attempted), a Class D Felony, and Promoting Prison Contraband in the 2nd Degree, a Class A Misdemeanor.
In Huntington, West Virginia, a state prison guard was arrested January 23 after being seen on surveillance video briefly entering an inmate's cell before her shift began. Guard Brittany Branham, 28, went down after, upon further investigation, supervisors found contraband including a crack pipe in the inmate's possession. She was arrested on unspecified charges.
In New York City, a New York jail guard was arrested January 26 for twice selling cocaine to an undercover narc while at the correctional academy. Guard Rushauney Stephenson, 24, made the two sales a half hour apart, and was then taken into custody. He is charged withtwo counts of criminal sale of a controlled substance in the third degree and two counts of criminal possession of a controlled substance, police said. He was being held on $50,000 bond.
In Wisner, Louisiana, a Wisner police officer was arrested last Tuesday on charges he pocketed cash evidence from a drug bust. Eddie Bowens, Jr., 35, went down after Wisner Police did an internal investigation and discovering missing cash. He faces a single count of malfeasance in office.
In Moberly, Missouri, a Moberly police officer was arrested last Wednesday for allegedly stealing money during a drug raid. Officer Mark Mueller, 51, went down after local prosecutors noticed a discrepancy in the evidence inventory for the raid and asked the Highway Patrol to investigate. Mueller reportedly did not include some high denomination bills in the inventory. He faces charges of tampering with physical evidence and stealing less than $500. Oh, and Mueller is now a former Moberly police officer; he was fired upon arrest.
In Jackson, Mississippi, a Hinds County jail guard was arrested Monday for allegedly bringing drugs into the prison. Brodrick Cardale Taylor, 21, is accused of delivering marijuana, synthetic cannabinoids, Xanax, and ecstasy in a plan to deliver it to an inmate. It's not clear yet what the formal charges are. Taylor had only been on the job for two months.
In Somerville, Massaschusetts, a Sussex County sheriff's officer pleaded guilty January 25 to engaging in a sexual relationship with a woman undergoing drug court probation and tipping her off to surprise weekend drug tests. Officer William Lunger, 35, had been charged with four counts of official misconduct, one count of theft, and one count of conspiring to defraud a drug test, but copped to third-degree conspiracy to commit official misconduct. Lunger is now headed to prison for three years.
In Buffalo, New York, a former Erie County sheriff's deputy pleaded guilty last Monday to smuggling drugs into the Erie County Holding Center. Adam Fiegl copped to criminal possession of a controlled substance, and was sentenced to conditional discharge and community service.
In Brownsville, Texas, a former Border Patrol agent was convicted last Wednesday of helping Mexican drug cartels, but found innocent of chopping a man's head off. Joel Luna used his official position to help a cartel move illegal guns and ammunition south of the border and illegal drugs north. He was found guilty of two counts of engaging in organized criminal activity. His brother Eduardo was sentenced to life in prison after being found guilty of the murder.
In Cleveland, Ohio, a former Linndale police officer was sentenced last Monday to more than three years in federal prison for helping to sell large amounts of club drugs in the Cleveland area. Jonida Alicka, 29, conspired with her sister and others to bring MDMA and high quality marijuana from Canada to Cleveland and lived a lavish lifestyle with her illicit earnings. She had copped in August to possession with intent to distribute and conspiracy to distribute a controlled substance.
In Oakland, California, a former TSA agent was sentenced last Friday to nearly two years in prison for helping smuggle 24 pounds of marijuana through airport security. Kiana Scott Clark, 29, admitted working with co-conspirators to allow them to smuggle drugs in their carry-on baggage on at least two occasions. She had earlier pleaded guilty to one count of conspiring to defraud the United States and one count of conspiring to distribute a controlled substance. She will begin serving her sentence in April.