Donald Trump threatens the career of a Texas state senator over asset forfeiture, Chris Christie vetoes an asset forfeiture reporting bill, NYC marijuana arrests jump, Rhode Islanders are ready to legalize it, and more.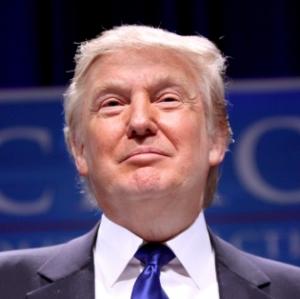 Marijuana Policy
Rhode Island Poll: Three Out of Five Say Legalize It. A new poll from Public Policy Polling has support for marijuana legalization in the state at 59%, with only 36% opposed. The poll comes as the legislature prepares to take up legalization legislation sponsored by Sen. Joshua Miller (D-Cranston) and Rep. Thomas Slater (D-Providence). Their bill, the Cannabis Regulation, Control, and Taxation Act would allow adults 21 and older to possess up to one ounce of marijuana and grow one mature marijuana plant in an enclosed, locked space. It would establish the Office of Cannabis Coordination within the executive branch, which would be charged with coordinating among state agencies to establish a tightly regulated system of licensed marijuana retail stores, cultivation facilities, processing facilities, and testing facilities. The legislation would also create a 23% excise tax on retail marijuana sales in addition to the standard 7% sales tax.
New York City Marijuana Arrests Jumped 10% Last Year. The NYPD arrested some 17,762 people for small-time pot possession last year, a 10% rise over 2015. The numbers are down from the 50,000 a year that made the city the world's pot arrest capital a decade ago, but still very high for a city in a state that decriminalized pot possession in the 1970s. While the number of arrests has varied over the years, one thing remains constant: Ethnic minorities constitute the vast majority of those arrested for pot in the city; the figure was 85% last year.
Medical Marijuana
Oklahoma Medical Marijuana Bill Filed. State Rep. Eric Proctor (D-Tulsa) introduced House Bill 1877 Monday. It would allow patients suffering from a specified list of conditions to use medical marijuana without fear of arrest or other penalty as long as they comply with the rules and regulations of the envisioned medical marijuana program. Patients could grow their own or have caregivers grow it for them, and state-licensed dispensaries and grow operations would be allowed.
Wisconsin Medical Marijuana Bills Filed. State Sen. Jon Erpenbach (D-Middleton) and Rep. Chris Taylor (D-Madison) have filed a pair of bills aimed at legalizing medical marijuana in the state. The first bill, the Compassionate Cannabis Care Act, would legalize medical marijuana, while the second bill would authorize a statewide referendum allowing citizens to vote on whether they support medical marijuana. The bills are not yet available on the legislative website.
Asset Forfeiture
Trump Threatens to "Destroy" Career of Lawmaker Advocating Asset Forfeiture Reform. At a listening session with sheriffs from around the country, President Donald Trump invited a Texas sheriff to destroy the career of a lawmaker who is considering a bill that would require a criminal conviction before the state could seize people's assets. When Rockwall County Sheriff Harold Eavenson told Trump he was concerned about such legislative efforts, Trump was incredulous. "Can you believe that?" Trump interjected. "Who is the state senator? Do you want to give his name? We'll destroy his career," Trump volunteered.
New Jersey Governor Vetoes Asset Forfeiture Reporting Bill. Gov. Chris Christie (R) Monday vetoed a bill that would have required county and state prosecutors to publicly report on how they use civil forfeiture to seize property in criminal investigations. The measure was Senate Bill 2267, and it had unanimously passed both houses of the legislature. Christie issued a conditional veto that recommended changes to create a weaker reporting requirement that would "strike a balance between government transparency and protecting law enforcement operations and personnel."