Marijuana-related legislation is moving in several states, the HIA is suing the DEA over hemp foods, Philippines Catholic bishops speak out against drug war killings, and more.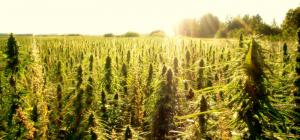 Marijuana Policy
Alaska On-Site Consumption Not Dead Yet. Last Wednesday, the Marijuana Control Board shot down a proposal that would have allowed for Amsterdam-style cannabis cafes, but a day later, the state's Department of Economic Development clarified in a press release that the decision didn't amount to a permanent ban on such businesses. The department encouraged marijuana businesses that want to allow on-site consumption to continue filing relevant paperwork, even though there is not yet an alternative proposal to regulate businesses allowing on-site consumption.
After Legalization, California Faces a Plethora of Pot Bills. The passage of Prop 64 appears to have left as many questions as answers, and legislators in Sacramento are working to address them with at least nine bills filed already. The proposals range from efforts to reconcile the medical marijuana and legal marijuana regulatory systems to protecting non-union workers to helping pot businesses gain access to financial services and beyond. Click on the link to see the full list of bills and accompanying discussion.
New Mexico Legalization Bill Wins House Vote. The House Consumer and Public Affairs Committee voted to allow a legalization measure, House Bill 89, to keep advancing through the House. The committee made no recommendation for or against. The bill still faces to more committee votes before it can head for a House floor vote. "This is the one thing we can do this year that will instantly inject a massive amount of money into our economy and create jobs right away," said bill sponsor Rep. Bill McCamley (D-Mesilla Park).
New York Legalization Bills Filed. A pair of identical bills to legalize marijuana for adults and allow for legal, taxed, and regulated marijuana commerce have been filed in Albany. They are Senate Bill 3040, with Sen. Liz Krueger (D-Manhattan) as primary sponsor, and Assembly Bill 3506, with Assemblymember Crystal Peoples-Stokes (D-Buffalo) as primary sponsor.
Wyoming House Votes to Cut Pot Penalties. The House voted Saturday to approve House Bill 197, which would reduce the penalty for possession of three ounces of marijuana or less. The bill now moves to the Senate.
Medical Marijuana
Washington Bill to Allow Medical Marijuana Use at School Wins Committee Vote. The House Health Care and Wellness Committee approved "Ducky's Bill," House Bill 1060, last Friday on a 13-3 vote. The bill is named after an elementary school student who can only attend half-days of class because of intractable epileptic seizures. It would require school districts to allow students to use medical marijuana on school grounds, on a school bus, or while attending a school-sponsored event. A companion measure has been filed in the Senate, but has not moved yet.
Hemp
Hemp Industries Association Sues DEA Over Illegal Attempt to Regulate Hemp Foods as Schedule I Drugs. The Hemp Industries Association (HIA) has filed a motion to hold the Drug Enforcement Administration (DEA) in contempt of court for violating an unchallenged, long-standing order issued by the U.S. Court of Appeals in San Francisco, prohibiting the agency from regulating hemp food products as Schedule I controlled substances. Specifically, the HIA asserts that the DEA continues to operate with blatant disregard for the 2004 ruling made by the Ninth Circuit Court of Appeals, which permanently enjoined the DEA from regulating hemp fiber, stalk, sterilized seed and oil, which are specifically exempted from the definition of "marijuana" in the federal Controlled Substances Act.
Asset Forfeiture
Colorado Bill Would Close Federal Asset Forfeiture Loophole in Most Situations. A bipartisan group of four senators has filed Senate Bill 136, which would require state law enforcement to comply with extensive reporting requirements, but would also prohibit them from entering into agreements to transfer seized property to the federal government unless it amounts to more than $100,000. Law enforcement agencies use federal sharing programs to get around state laws aimed at reining in asset forfeiture procedures. The bill is now before the Senate Judiciary Committee.
Drug Testing
Colorado Companies Shedding Marijuana Drug Tests. The Associated Press is reporting that in the past two years, seven percent of Colorado companies have dropped marijuana from pre-employment drug tests. Would you test someone for alcohol or something like that I mean it's legal like alcohol is. Why would you test someone for marijuana especially if it's legal?" said one small business owner.
Rhode Island Random Welfare Drug Testing Bill Filed. State Sen. Elaine Morgan last Thursday filed a bill that would allow the Department of Human Services to conduct random, suspicionless drug tests on welfare recipients. The bill heads to the Senate Judiciary Committee. It has yet to appear on the legislative website.
International
Israeli Ministers Endorse Bill to Allow Medical Marijuana Exports. The Ministerial Committee on Legislation has endorsed a draft bill to allow the export of medical marijuana. That means the measure will now move forward as a government bill.
Tel Aviv Marijuana Legalization Demonstration Draws Thousands. As the Knesset and the Israeli cabinet ponder marijuana decriminalization, thousands of Israelis gathered in Tel Aviv Saturday night to call for full legalization. At least two Knesset members, Likud's Sharren Haskel and Meretz's Tamar Zandberg, were present.
Philippines Catholic Bishops Issue Pastoral Statement Condemning Drug War Killings. The Catholic Bishops Conference of the Philippines issued a pastoral statement Sunday expressing opposition to President Rodrigo Duterte's campaign of killings of drug users and sellers. The bishops called on Filipinos to follow the basic teaching of the Church. The full text of the statement is available at the link.