The Senate Judiciary Commitee has approved the nomination of Sen. Jeff Sessions to be attorney general, a legalization bill pops up in Wyoming, a Florida bill that would fix the state's medical marijuana system has the support of the folks behind the constitutional amendment, and more.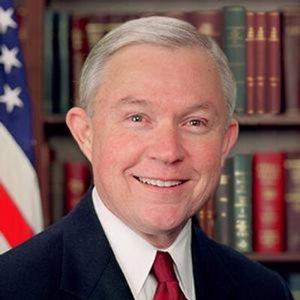 Marijuana Policy
Wyoming Bill to Put Legalization to Popular Vote Filed. State Reps. James Byrd (D-Cheyenne) and Mark Baker (R-Rock Springs) have filed House Joint Resolution 11, which would allow the state's residents to vote on a constitutional amendment legalizing marijuana. The measure envisions legalizing up to three ounces and six plants, three of which can be mature. The bill's prospects are dim; the legislature has already defeated a decriminalization bill this year and is currently fighting over how much jail time pot possessors should face.
Medical Marijuana
Florida Bill Would Overhaul State's Medical Marijuana Laws. State Sen. Jeff Brandes (R-St. Petersburg) filed Senate Bill 614 Wednesday. The bill would scrap the state's existing system and replace it with a new set of rules. The move is supported by the people behind the successful Amendment 2 initiative. "Sen. Brandes' bill does an excellent job of establishing a comprehensive, tightly regulated medical marijuana system in Florida," said United For Care campaign manager Ben Pollara on Wednesday. "The two most essential pieces of implementation are maintaining the primacy of the doctor-patient relationship, and expanding the marketplace to serve patient access. SB 614 does both in a well-regulated, well thought out manner."
Asset Forfeiture
Kansas Legislature Punts on Asset Forfeiture. The House Judiciary Committee voted Wednesday to set aside five bills dealing with asset forfeiture issues until it could get input from an advisory committee. The bills have been referred to the Kansas Judicial Council, which Committee Chairman Blaine Finch said may "possibly draft legislation," but probably not this year.
Drug Testing
Iowa Workplace Hair Drug Testing Bill Passes Senate. A bill that would allow employers to conduct drug tests using hair samples passed the Senate 35-15 on Wednesday. Employers can already conduct drug tests using blood, urine, or saliva, but the hair tests can indicate drug use months in the past.
Drug Policy
The Senate Judiciary Committee Thursday approved the nomination of Sen. Jeff Session (R-AL) to be attorney general on a party line vote of 11-9. The nomination now goes before the full Senate.