Technical issues stopped us from publishing yesterday, but the news didn't stop. Here's a couple days worth of mainly, but not entirely, marijuana policy news.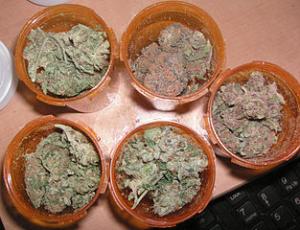 Marijuana Policy
District Attorneys Form Marijuana Policy Group. The National District Attorneys Association has formed a working group of 14 prosecutors from across the country to arrive at policy positions on marijuana. The association "formed an internal working group made up of prosecutors from around the country to develop association policy on the subject of marijuana," said NDAA political director Nelson Bunn. "Contrary to other reporting, the working group is not affiliated with any other organization or entity, including the incoming administration."
Tennessee GOP Lawmaker Files Bill to Overturn Memphis, Nashville Pot Laws. The state's two largest cities have moved toward partial decriminalization of marijuana possession, passing laws last fall allowing police discretion to hand out civil violations for small-time offenders, and now a key state legislator is striking back. House Criminal Justice Committee Chairman William Lamberth (R-Cottontown) filed House Bill 173 Monday. It would repeal any local law that is inconsistent with penalties outlined in the state's drug laws. It would also prevent local governments from acting like Memphis and Nashville in the future. Democrats Rep. Harold Love and Sen. Jeff Yarbro, both of Nashville, respond by announcing plans to file a bill that would make possession a Class C misdemeanor punishable by a fine of $50 or less.
Vermont Bill Would Legalize Marijuana, But Not Sales. A bipartisan group of lawmakers has filed House Bill 170, which would allow adults to possess up to two ounces of marijuana and grow up to two mature and seven immature pot plants. The bill does not contain provisions allowing for marijuana commerce, or its taxation. Similar to the initiative passed in Washington, DC, the bill would be "decrim 2.0," said cosponsor Rep. Maxine Grad (D-Moretown).
Wyoming House Panel Rejects Decrim, But Approves Adjusting Pot Penalties. The House Judiciary Committee voted Tuesday to reject decriminalization, but approve House Bill 197, which would create a tiered system of penalties for pot possession. Under the bill, first time possession of up to three ounces (or eight ounces of edibles) would face up to 20 days in jail, a second offense would garner up to six months, a third offense would earn up to two years in jail, and a fourth offense would be a felony punishable by up to five years in prison. There would be a 10-year limit on counting previous convictions. The bill now goes to the House floor.
San Diego Okays Pot Shops. California's second largest city has given the green light to marijuana businesses. The city council voted unanimously Tuesday night to allow sales at 15 dispensaries already approved to sell medical marijuana, as well as opening up the possibility it will allow grows, testing facilities, and testing labs. The council will take up those issues later.
Medical Marijuana
Arkansas Legislators File Three More Bills Ban to Amend Voter-Approved Initiative. Republicans in Little Rock have filed three more bills that would tighten up the state's new law. One would ban the smoking of medical marijuana (House Bill 1400), one would ban edibles (House Bill 1392), and would require previous local zoning to be in place before licenses for dispensaries or grows are issued (House Bill 1391). HB1391 and HB1392 have been sent to Committee on House Rules while HB1400 has only been filed.
Colorado Bill to Add PTSD as Qualifying Condition Moves. The Senate State, Veterans and Military Affairs Committee unanimously approved Senate Bill 17-017 Monday. The measure would add post-traumatic stress disorder as a qualifying condition for medical marijuana. The bill is now on the Senate's "consent calendar," meaning it should move through the Senate with little debate. Then it's on to the House.
Utah Medical Marijuana University Study Bill Advances. The House Health and Human Services Committee unanimously approved House Bill 130 Monday. The measure would allow universities in the state to study medical marijuana. The bill is supported by the Utah Medical Association, which has opposed medical marijuana bills saying more study is needed. It now heads for a House floor vote.
Drug Policy
Groundbreaking Drug Policy Bill Package Reintroduced in Maryland. Delegate Dan Morhaim, M.D., has introduced three bills to transform drug policy in the state. This legislative package, with multiple cosponsors from across Maryland, would reduce the harms associated with substance abuse disorders, costs to the general public, and incarceration rates. H.B. 515 requires specified hospitals to establish a substance use treatment program, H.B. 488 removes criminal penalties for low-level, non-violent drug offenses under certain minimal threshold limits, and H.B. 519 permits the establishment of safe consumption programs which allow individuals to consume controlled substances in a safe space.
Drug Testing
New York Bill to Require Drug Testing Kids of Busted Parents Passes Senate. The state Senate passed "Kayleigh Mae's Law" (Senate Bill 137), which would require child protective services to investigate and drug test children under three who were present during a parent's drug arrest. The bill is named after Kayleigh Mae Cassell, who died of a drug overdose at age 13 months after her mother and mother's boyfriend were arrested and pleaded guilty to drug crimes. A companion measure, Assembly Bill 3900, has yet to move.
International
Philippines Police Suspend Drug War to Clean Up Corrupt Drug Cops, Government Says. National Police Chief Ronald de la Rosa said Monday that the country's brutal crackdown was suspended and police anti-drug units were being dissolved in the wake of a scandal around the murder of a South Korean businessman inside police headquarters at the hands of anti-drug police. More than 7,000 people have been killed in the six months since President Rodrigo Duterte's crackdown began. De la Rosa said a temporary halt had been ordered by Duterte. News reports have not yet independently verified whether the killings have stopped or not.