Congress extended Rohrabacher-Blumenauer protections for another few weeks, the VA will now let doctors discuss -- but not recommend -- medical marijuana, a Utah poll has strong support for a medical marijuana initiative, and more.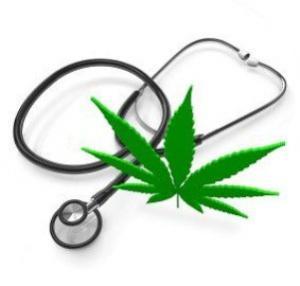 National
Last Wednesday, the VA unveiled new rules that let doctors talk about, but not recommend, medical marijuana. Under a new VA directive, doctors can "discuss with the veteran marijuana use, due to its clinical relevance to patient care, and discuss marijuana use with any veterans requesting information about marijuana." But they can't recommend it: "Providers are prohibited from completing forms or registering veterans for participation in a state-approved marijuana program."
Last Thursday, Congress extended medical marijuana protections through January 19. With its vote for a temporary spending bill, the Congress also reauthorized the Rohrabacher-Blumenauer amendment barring the use of Justice Department funds to go after medical marijuana in states where it is legal. But it's only until January 19 when the temporary funding bill expires. "Patients around the country who rely on medical marijuana for treatment -- and the businesses that serve them -- now have some measure of certainty," said Rep. Earl Blumenauer (D-OR), co-chair of the Congressional Cannabis Caucus. "Our fight, however, continues to maintain these important protections in the next funding bill passed by Congress."
Hawaii
Last Friday, the state approved medical marijuana for ALS patients. State Department of Health officials announced that they have added Amyothropic Lateral Sclerosis (ALS), also known as Lou Gehrig's Disease, to the state's list of qualifying conditions for medical marijuana. Hawaii now joins 18 of the 29 medical marijuana states that recognize ALS as a qualifying condition.
Michigan
On Tuesday, nearly 50 Lansing dispensaries were told they would have to close. City Attorney Jim Smiertka said that his office has identified 48 businesses that may be dispensaries operating in violation of city ordinances and state law. He sent each a cease and desist order last Friday, warning them they faced a $1,000 a day fine if they don't close their doors. December 15 was the last day the city accepted applications for dispensary licenses and also the last day the state offered license applications for those businesses. Under an executive order issued by Mayor Virg Bernero, dispensaries that didn't apply for licenses by that date must shut down.
Utah
Last Thursday, a new poll showed strong support for a medical marijuana initiative. A new UtahPolicy poll finds nearly three-quarters (73%) of respondents support a proposed medical marijuana initiative. That figure includes 61% of people who describe themselves as "very active" Mormons. The church opposes the initiative. The initiative will go on the November 2018 ballot if petitioners can come up with 113,000 valid voter signatures by the spring.
[For extensive information about the medical marijuana debate, presented in a neutral format, visit MedicalMarijuana.ProCon.org.]