Getting caught using marijuana while driving will soon net you a $70 ticket in California, the Urban League charges that black heroin and opioid problems in Illinois don't get enough attention, pilots will soon face DOT testing for prescription opioids, and more.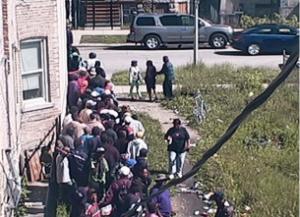 Marijuana Policy
New California Pot and Driving Laws Go into Effect Next Week. As the state enters the legal marijuana commerce era on January 1, residents and visitors should be aware of two bills related to marijuana and driving that go into effect on that date. Senate Bill 65, signed into law by Gov. Jerry Brown (D) in September, makes consuming marijuana while driving an infraction punishable by a $70 ticket. Another measure, Senate Bill 94, makes it illegal to possess an open container of cannabis or a cannabis product in an operating motor vehicle.
New Mexico Lawmaker to Try Again on Legalization Initiative Bill. State Sen. Jerry Ortiz y Pino (D-Albuquerque) has been trying to legalize marijuana for several years now and is vowing to get back to work on it when the legislature convenes next month. Ortiz y Pino has pre-filed a bill, Senate Joint Resolution 4, that would allow legalization to be put to a popular vote if approved by a two-thirds vote of the legislature. This year, a similar bill died in committee, but Ortiz y Pino is undaunted.
Heroin and Prescription Opioids
Urban League Charges Black Addiction and Deaths Get Short Shrift. In a new paper, Whitewashed: The African-American Opioid Epidemic, the Urban League finds that blacks make up a disproportionate amount of opioid overdose deaths in the state, but are less likely to get help because Cook County, where two thirds of the state's black population resides, has a relative scarcity of clinics offering buprenorphine. The report notes that such facts are too often missing in the debate over heroin, which is focused primarily on white users in rural and suburban areas. It also finds that while suburban areas have reacted by trying to guide users into treatment instead of jail, a hard-nosed drug war approach remains the rule in Chicago's poor neighborhoods.
Drug Testing
DOT to Begin Screening for Four Powerful Opioids in Pilot Drug Tests. Beginning January 1, the Department of Transportation will begin screening for four powerful prescription opioids in random drug tests of pilots, both private and commercial. They are hydrocodone, oxycodone, hydromorphone, and oxymorphone. That includes pharmaceuticals such as Oxycontin, Percocet, Percodan, Vicodin, Lortab, Nelco, and Dilaudid.