A Tennessee deputy goes down for bribing a drug dealer and then trying to kill him, a former South Carolina narcotics commander gets nailed for stealing money from the department, and more. Let's get to it: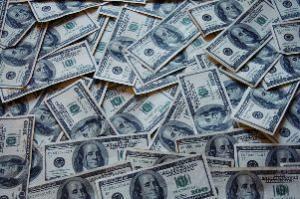 In Port Everglades, Florida,
a Broward County sheriff's deputy was arrested Monday
for alleged involvement with a drug trafficking organization. Deputy Albury Burrows, 47, was one of 15 people arrested in a DEA bust of the organization. He faces 10 counts, including racketeering, tampering with evidence, owning a place for the purpose of trafficking drugs, and using a two-way communication device to facilitate a felony. Authorities said Burrows helped one of the traffickers "by advising him on law-enforcement tactics, as part of ongoing efforts to avoid detection and prosecution for crimes committed in furtherance of the unlawful enterprise." This isn't Burrows' first arrest on the job. In 2010, detectives arrested him for allegedly stealing $1,200 from a marijuana grow house, but he beat that rap.
In Greenwood, South Carolina, a former Greenwood County narcotics officer pleaded guilty last Wednesday to misconduct in office for stealing money from the county's drug enforcement unit for personal use. Brandon Richard Strickland was the former commander of the Greenwood County Sheriff's Office narcotics division, but stole something less than $10,000 from the department over a six-month period in 2015. Strickland was then sentenced to one year in prison, with all but one day suspended.
In Memphis, a former Shelby County sheriff's deputy was convicted last Thursday of taking money from a drug dealer and trying to have a witness killed. Jeremy Drewery was convicted of taking a bribe from a drug dealer to let him go free, but the drug dealer then went to the FBI, which recorded the pair's interactions, including the delivery of a cash bribe. After Drewery was arrested, he then tried to get an informant to find out how to kill the drug dealer. Drewery was convicted of a federal charge of solicitation to tamper with a witness, one count of Hobbs Act extortion and one count of receipt of a bribe by a government agent.
In Chicago, a former Chicago police officer was sentenced last Wednesday to five years in prison for leaking details of an undercover drug investigation to a friend who was a target of the probe. Ronald T. Coleman, an 18-year veteran of the force, had been convicted of obstruction of justice after warning his friend to move drugs from a house to avoid a looming raid.