Cory Booker's federal marijuana bill finally finds another sponsor, Kentucky's ag commissioner pronounces himself "dumbfounded" at the DEA's recalcitrant position on industrial hemp, and more.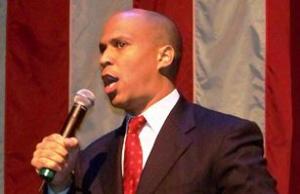 Marijuana Policy
Wyden Signs On to Booker's Federal Marijuana Bill. Sen. Ron Wyden (D-OR) announced Monday that he is cosponsoring Sen. Cory Booker's Marijuana Justice Act, Senate Bill 1689. The bill would remove marijuana from the Controlled Substances Act, allowing states to legalize it without fear of federal interference. The bill would also withhold funds from states that continue to criminalize marijuana and disproportionately arrest and imprison minorities for marijuana offenses, as well as allowing people sentenced under racially biased marijuana law enforcement to file civil lawsuits against their states. Wyden is the only cosponsor of the bill so far.
Hemp
Kentucky Ag Commissioner "Dumbfounded" at DEA Position on Hemp. Agriculture Commissioner Ryan Quarles has written a letter to the DEA requesting a meeting about hemp policy. "I was dumbfounded" to read about the DEA's position that hemp-derived CBD oils are illegal, even if they contain no THC," Quarles wrote. "Consumable hemp products are legal to buy," Quarles noted. But the DEA maintains that hemp is the same thing as marijuana, and DEA spokesman Melvin Patterson responded that Quarles is "knocking on the wrong door." Patterson said the DEA was simply enforcing the Controlled Substances Act, and if people want to change hemp policy, they need to talk to Congress.
Drug Testing
Illinois Roadside Drug Testing Pilot Program Coming Soon. Police in the northwestern town of Carol Stream will begin a pilot roadside drug testing program in February. Officers will use mouth swabs to screen for marijuana, cocaine, amphetamines, methamphetamines, and opiates. Testing will begin on a voluntary basis, with drivers asked if they will consent to giving a saliva sample. The test results could be used to help police build drugged driving cases, but since Illinois does not have a zero tolerance drugged driving policy, test results alone would not be sufficient to prove guilt.
Harm Reduction
Ithaca, New York, Continues Discussions on Safe Injection Site. County officials on Monday continued discussing a proposal from Mayor Svante Myrick to open a safe injection site for heroin users in the city. The county legislature's Health and Human Services Committee heard from proponents of the harm reduction measure in what is the second hearing on the topic in two months.