The Rohrabacher-Blumenauer amendment stays alive (for now) in the stopgap spending bill, Honolulu's police chief backs away from seizing patients' guns, and more.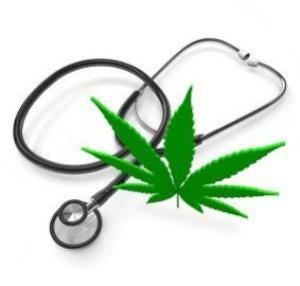 National
Last Thursday, federal medical marijuana protections got a two-week reprieve. The passage of a stopgap spending bill means the Rohrabacher-Blumenauer amendment ban on spending federal funds to go after medical marijuana in states where it is legal remains in force for at least another two weeks. That's good as far as it goes, but it doesn't go nearly far enough, said Rep. Earl Blumenauer (D-OR) in a statement: "While we are pleased that these critical protections will continue, two weeks is not enough certainty for the millions of Americans who rely on medical marijuana for treatment and the businesses who serve them," Blumenauer said. "As Congress works out a long-term funding bill, it must also include these protections. And ultimately, Congress must act to put an end to the cycle of uncertainty and permanently protect state medical marijuana programs -- and adult use -- from federal interference."
Hawaii
Last Wednesday,the Honolulu police chief admitted the department erred in trying to take guns from patients. Chief Susan Ballard acknowledged to the Honolulu Police Commission that the department's abortive move to make medical marijuana patients turn in their firearms "was incorrect." She said the department will return two guns to people who turned them in voluntarily, but she also said the department will continue to deny new gun permits to cardholders.
Nevada
Last Thursday, the state's highest court okayed the state's medical marijuana registry. The state Supreme Court ruled unanimously that the state's medical marijuana registry does not violate constitutional provisions of due process, equal protection, and the right against self-incrimination. "We conclude Nevada's medical marijuana registry does not impinge upon a fundamental right," said the opinion written by Justice Ron Parraguirre. "We further conclude the registry is rationally related to the legitimate state interest of protecting the health, safety and welfare of the public."
[For extensive information about the medical marijuana debate, presented in a neutral format, visit MedicalMarijuana.ProCon.org.]