The attorney general hunkers down with marijuana foes, the federal ban on going after medical marijuana where it's legal gets a reprieve, Hawaii cops back away from their plan to seize patients' guns, and more.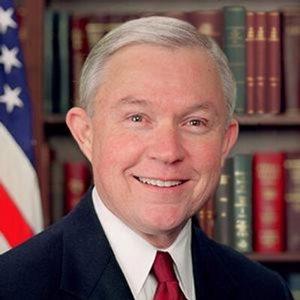 Marijuana Policy
Sessions Meets With Anti-Marijuana Activists. US Attorney General Jeff Sessions met Friday with marijuana legalization foes to discuss marijuana and drug policy. Sessions declared that "this is not a healthy substance" and that "the public is not properly educated on some of the issues related to marijuana. At the meeting were Project SAM head Kevin Sabet, former drug czar's office staffer Dr. Bertha Madras, Drug Free Schools Coalition head David Evans, former NIDA head Robert DuPont, and, just for old times' sake, Reagan era Attorney General Ed Meese.
Massachusetts Lawmakers Consider Cannabis Clubs. A Cannabis Advisory Board subcommittee is calling for the creation of businesses that would allow the purchase and smoking of marijuana. The move would help out of state tourists, as well as residents who don't want to smoke pot at home, supporters said.
Medical Marijuana
Federal Medical Marijuana Protection Gets Two-Week Reprieve. The passage of a stop-gap spending bill Thursday means the Rohrabacher-Blumenauer amendment ban on spending federal funds to go after medical marijuana in states where it is legal remains in force for at least another two weeks. That's good as far as it goes, but it doesn't go nearly far enough, said Rep. Earl Blumenauer (D-OR) in a statement: "While we are pleased that these critical protections will continue, two weeks is not enough certainty for the millions of Americans who rely on medical marijuana for treatment and the businesses who serve them," Blumenauer said. "As Congress works out a long-term funding bill, it must also include these protections. And ultimately, Congress must act to put an end to the cycle of uncertainty and permanently protect state medical marijuana programs -- and adult use -- from federal interference."
Honolulu Police Chief Admits Department Erred in Trying to Take Guns from Patients. Chief Susan Ballard acknowledged to the Honolulu Police Commission Wednesday that the department's abortive move to make medical marijuana patients turn in their firearms "was incorrect." She said the department will return two guns to people who turned them in voluntarily, but she also said the department will continue to deny new gun permits to cardholders.
Nevada High Court OKs State's Medical-Marijuana Registry. The state Supreme Court ruled unanimously on Thursday that the state's medical marijuana registry does not violate constitutional provisions of due process, equal protection, and the right against self-incrimination. "We conclude Nevada's medical marijuana registry does not impinge upon a fundamental right," said the opinion written by Justice Ron Parraguirre. "We further conclude the registry is rationally related to the legitimate state interest of protecting the health, safety and welfare of the public."
Foreign Policy
US, Colombia Vow to Battle Record Surge in Coca Production. At a meeting in Cartagena, Colombia, on Thursday, Attorney General Jeff Sessions and his Colombian counterpart, chief prosecutor Nestor Martinez, vowed to redouble efforts to suppress coca planting and the cocaine trade. "We're gonna make progress," Sessions vowed. Colombia is seeing coca cultivation grow dramatically in the wake of a peace treaty between the government and leftist rebels of the FARC.