An NYPD counterterrorism officer gets caught trying to smuggle smack, a Virginia cop gets nailed for downloading dirty photos from a drug suspect's phone, a Homeland Security officer heads to prison after getting caught taking bribes from a Cali cartel capo, and more.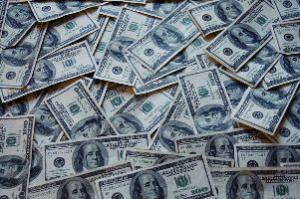 In New York City,
an NYPD counterterrorism officer was arrested last Thursday
on charges he tried to bring three kilos of heroin into the city from New Jersey. Officer Reynaldo Lopez went down after meeting with an undercover officer to bring in what he thought was heroin to the Bronx. He is charged with attempted narcotics trafficking, as well as access device fraud for an unrelated counterfeit credit card operation.
In Colonial Heights, Virginia, a former Colonial Heights police officer was arrested last Friday for pilfering explicit photos from the phone of a drug suspect. Bryan Glinn Drake, 30, went down after the man who owned the phone noticed activity on his iCloud account while police had his phone and he was incarcerated. He went to the police about it, and investigators found that Drake had downloaded explicit photos of a woman from the phone. Drake now faces three counts each of misdemeanor embezzlement and obstruction of justice.
In Terre Haute, Indiana, a federal prison guard was arrested Monday on charges he took bribes, including prescription pills, to allow inmates to leave the prison grounds, have sex on the grounds with unauthorized visitors, and brought contraband into the prison. Leon Perry III, 41, is charged with conspiracy for an officer to permit escape, conspiracy to bribe public officials, officer permitting escape, public official accepting a bribe and providing contraband in a prison.
In Miami, a former Homeland Security Investigations agent pleaded guilty last Thursday to accepting cash, prostitutes, restaurant meals, and a hotel room from a Colombian drug lord in return for making his name vanish from a federal cocaine trafficking indictment. Christopher Ciccione, 52, helped Cali cartel boss Jose Bayron Piedrahita escape an indictment by deploying a web of lies to convince prosecutors to dismiss Piedrahita from a massive indictment for cocaine trafficking. Ciccione copped to conspiring to commit fraud and obstruction of justice. Under the terms of the plea agreement, he's looking at five years in prison when sentenced in February.
In Toms River, New Jersey, an Ocean County sheriff's officer was sentenced last Thursday to three years in prison for stealing cocaine that was supposed to be used to train drug-sniffing dogs. John C. Adams, a 16-year veteran, had been the commander of the canine unit when he was charged with stealing more than a kilo of cocaine and using it himself. In a plea bargain, he copped to one count of official misconduct and one count of theft.