As the summer doldrums draw to an end, it's pretty quiet on the drug reform front, but the political battle continues to rage over marijuana legalization, and more.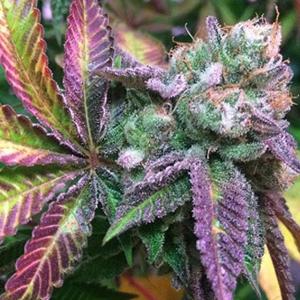 Marijuana Policy
LEAP Petition Supporting Booker Legalization Bill Needs More Signatures. A Change.org petition sponsored by LEAP (Law Enforcement Action Partnership, formerly Law Enforcement Against Prohibition) is now fewer than 4,000 signatures away from its goal of 50,000 signatures. The petition, which is aimed at the House and Senate, calls on representatives to support Sen. Corey Booker's (D-NJ) pot legalization bill, the Marijuana Justice Act (Senate Bill 1689). Click on the petition link to add your signature.
Anti-Pot Group Calls on Feds to "Systematically Shut Down" the Legal Marijuana Industry. Smart Approaches to Marijuana (SAM) has sent a report, "The Cole Memo: 4 Years Later," to US Attorney General Jeff Sessions urging him to "systematically shut down" the marijuana business in states where it is legal. SAM urged targeting big players in the industry and recommended that Sessions "take measured action to successfully protect public health and safety." In a Wednesday conference call reported by The Cannabist, SAM leader Kevin Sabet went even further: "We do not want individuals prosecuted -- we want the industry to be accountable. This industry -- starting from the top -- should be systematically shut down," he said.
Nevada Liquor Distributors Lose Appeal on Marijuana Transport Rules. The state Tax Commission voted unanimously Tuesday to uphold a Tax Department decision allowing companies other than alcohol distributors to seek marijuana distribution licenses. Liquor distributors had argued they had exclusive rights to transport marijuana from grows to retail shops, but state regulators said the liquor distributors were unable to keep up with demand. The Independent Alcohol Distributors of Nevada have not yet said whether they would appeal the decision.