It's slow in the dog days of August, but there is a bit of news out there: Indianapolis cops have to revise their vehicle seizure practices, Alaska regulators are seeking public comment on proposed on-site pot consumption regulations, and more.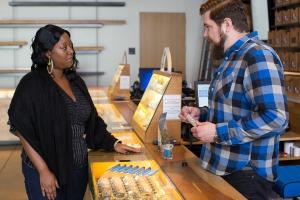 Marijuana Policy
Alaska Regulators Seek Public Comment on Onsite Marijuana Consumption. The state's Marijuana Control Board has created a draft proposal that would allow some pot shops to provide a space for on-premises consumption of products bought there. Now it's giving the public a chance to weigh in. People who want to comment have until October 27.
Nevada Gaming Commission to Discuss Marijuana-Related Issues. The state Gaming Commission will hold a special meeting Thursday to address problems the gambling industry may have to confront after the state legalized marijuana. The commission is likely to discuss ways to keep gaming companies from being associated with marijuana businesses, which are illegal under federal law.
Asset Forfeiture
Indiana Federal Judge Restricts Indianapolis Police Seizure Practices. The Indianapolis Metro Police Department may no longer hold seized vehicles for up to six months before deciding whether to file formal asset forfeiture paperwork, a federal district court judge ruled on Monday. The ruling came in a class action lawsuit challenging such seizures. "The Court concludes that the statutory provisions allowing for the seizure and retention of vehicles without providing an opportunity for an individual to challenge the pre-forfeiture deprivation are unconstitutional," US District Chief Judge Jane Magnus-Stinson ruled in remarks reported by The Indianapolis Star.
Harm Reduction
Kentucky First Responders Get Naloxone. Gov. Matt Bevin (R) joined officials from northern Kentucky and executives from Aetna to announce Wednesday that first responders in the northern and Appalachian regions will receive720 doses of the overdose reversal drug naloxone in a bid to prevent overdose deaths. Drug overdose deaths in the state were at record levels last year, up more than 7% over 2015.