There is a boycott against a Los Angeles marijuana business expo over the presence of Roger Stone, Seattle safe injection site supporters sue to block a NIMBY initiative, a federal judge rules that an Arizona case challenging civil asset forfeiture can proceed, and more.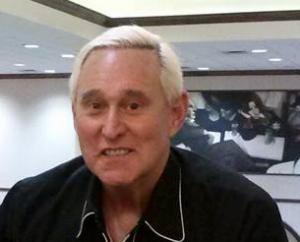 Marijuana Policy
Pot People Boycott Los Angeles Cannabis Expo Over Presence of Trump Confidant Roger Stone. Numerous speakers and exhibitors are boycotting the Cannabis World Congress and Business Exhibition set for September 13 because of the inclusion of former Trump campaign strategist and political dirty trickster Roger Stone. Led by the Minority Cannabis Business Association, more than 30 speakers and exhibitors have pulled out. There is also a Change.org petition calling on event organizers to drop Stone. "Inviting Mr. Stone to speak to the crowd, especially as we see the rise of overt racism and anti-semitism, is an affront to the very movement you purport to promote," the Change.org petition says.
Asset Forfeiture
Arizona Federal Court Rules Asset Forfeiture Challenge Can Proceed. Last Friday, a federal court ruled that a far-reaching lawsuit challenging the profit motive at the core of Arizona's civil asset forfeiture law can move forward because the plaintiff has properly asserted that policing for profit violates her constitutional rights. The case was filed by the ACLU, the ACLU of Arizona, and the law firm Perkins Coie on behalf of Pinal County resident Rhonda Cox, whose pickup truck was seized and kept by local law enforcement even though she was never convicted of a crime. "For too long, Arizona's civil asset forfeiture laws have motivated law enforcement officials to line their pockets rather than fight crime," said Emma Andersson, staff attorney with the ACLU's Criminal Law Reform Project. "The court's order is a huge step towards protecting our client from this perverse system that is fundamentally incompatible with the right to have due process before the government can deprive you of your property."
Harm Reduction
Seattle Safe Injection Site Supporters Sue to Block King County NIMBY Initiative. Safe injection site supporters have filed a lawsuit to invalidate an initiative that would ban the facility in suburban King County. Under a plan supported by local officials, the Seattle area would see two such facilities, one in the city and one in the county, but Initiative 27 would ban them in the county. In the lawsuit, site supporters argue that citizen initiatives should not override public health decisions. Unless the lawsuit, filed by a group called Protect Public Health, is successful, the initiative will go to voters in February. Initiative supporters had sought a November vote, but slow action by King County officials resulted in the initiative not being certified in time for a vote this year.
International
Paraguay Marijuana Production Surging. It's long been "the Mexico of South America," given its history of mass producing low-quality marijuana for consumption by wealthier neighbors, but a new report from the country's National Anti-Drug Secretariat says pot production is booming, and it blames poverty and a lack of viable substitute crops. Authorities there have seized 1.4 million pounds of pot this year, more than double what they seized last year.