Philippines bishops and citizen demonstrators alike take aim at Duterte's lethal drug war, the US Civil Rights Commission takes aim at the Trump administration's embrace of federal civil asset forfeiture, and more.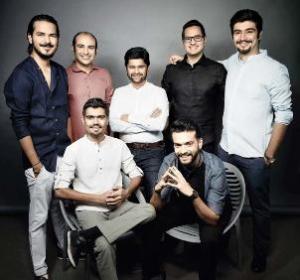 Medical Marijuana
Arkansas Gets First Dispensary Application. The state Department of Finance and Administration reported that it received its first medical marijuana dispensary application last Friday. The state will issue up to 32 licenses for dispensaries, but the deadline for applications is September 18.
Asset Forfeiture
US Civil Rights Commission Criticizes Trump/Sessions on Asset Forfeiture. As part of a multi-pronged critique of the Trump administration, the Civil Rights Commission issued a statement condemning Attorney General Sessions' decision to reverse Obama-era policy and return to full-throated embrace of civil asset forfeiture. "The U.S. Commission on Civil Rights, by unanimous vote, strongly disagrees with the Department of Justice's recent decision to expand federal participation in the practice of civil asset forfeiture. Civil asset forfeiture, defined as the taking of property by law enforcement without a criminal conviction, was sharply curtailed by the Department in 2015. Efforts to limit the practice have bipartisan support," the commissioners noted in its statement. The commission issued similar statements criticizing the administration's stances on voting rights and transgender people in the military.
Harm Reduction
Washington King County NIMBY Anti-Safe Injection Site Initiative Qualifies for Ballot, But Maybe Not for November Election. An initiative that aims to block safe injections from being set up in Seattle's suburban King County has qualified for the ballot, county officials confirmed last Thursday. But because county officials were slow to get around to counting signatures, it missed a deadline for appearing on the November ballot, and now, the Metropolitan King County Council will have to decide whether to put the measure, known as Initiative 27, on the November ballot or delay it until a February election. Initiative supporters have said they fear it will be too late by February.
International
India Issues Its First Medical Marijuana Grow License. The Indian government last week issued its first license to grow medical marijuana for research purposes. The license went to the Council of Scientific and Medical Research, which will collaborate with the Bombay Hemp Company. The two groups seek to develop marijuana-based drugs.
Philippine Bishops Speak Out on Duterte's Bloody Drug War. With an uptick in Duterte's war on drugs leaving 81 dead in four days last week, Filipino bishops are raising the alarm. Bishop Jose Oliveros of Malolos said most of the killings in his diocese were "extrajudicial killings" and wondered why the police had to kill so many so fast. "We do not know the motivation of the police why they had to do the killings in one day, maybe to impress the President who wanted more," he told Vatican Radio. Bishop Pablo Virgilio David of the Kalookan diocese said just as people were labeled "communists" before killing them in the last century, now being labeled a "drug suspect" leads to the same result. "I don't know of any law in any civilized society that says a person deserves to die because he or she is a "drug suspect," Bishop David said.
Hundreds Demonstrate in Manila Over Drug War Killing of Teenager. Protestors gathered at the People Power monument in Manila Monday to demand an impartial investigation of drug war killings. The death of 17-year-old Kian Loyd delos Santos at the hands of narcotics police last week was "a tipping point" for demonstrators, they said. "He has become a central figure because his death is the only one that has evidence [against the police]," Shamah Bulangis, secretary general of Akbayan Youth, told the Inquirer. "It gives us more balls to say that this government is corrupt in its war on drugs."
Uruguay Legal Marijuana Faces Banking Problem. Some banks in Uruguay are refusing to do business with pharmacies that sell legal marijuana because they say it would put them in conflict with international financial laws. And the problem could get worse since a government official last Friday warned banks that they ran the risk of violating laws that ban handling money tied to the marijuana trade.