Recreational marijuana retail sales outlets are disproportionately located in poor neighborhoods. That's what the industry journal Marijuana Business Daily found when it recently analyzed the their distribution in two of the first major cities to host legal pot shops.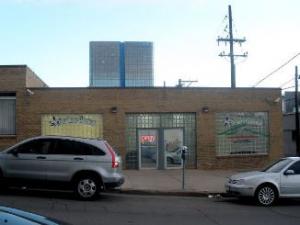 In Seattle, the
Daily
found that 40% of pot shops were in zip codes where the average income was in the bottom 25th percentile. In Denver, the trend was even more pronounced, with nearly 45% of the stores located in the poorest neighborhoods.
Those zip codes account for 26% of the population in Seattle and 27% in Denver, so it's not that retailers are simply going where the people are. And there's no evidence it's some nefarious plot to target poor residents for stupefaction.
So what's behind the trend? According to the Daily, part of the answer is the initial reluctance by property owners to get involved with a business still federally illegal. And landlords with properties in middle- or upper-class neighborhoods could appeal to more upscale tenants outside the marijuana business, leaving tenant-hungry property owners in poorer areas more amendable to filling vacancies even with more potential risky businesses.
"That's where the retail space was available," cannabis entrepreneur and Dank dispensary owner Greg Gamet told the Daily. "Landlords had a hard time renting properties in these areas previously… they're more apt to rent these when there's no renters."
And poorer areas were cheaper and easier to do business in. Where times are tough, the flame of NIMBYism flickers less brightly. Low-income neighborhoods generally didn't protest the arrival of pot shops, which meant jobs and economic development, and they didn't place as many regulatory hurdles as more well-off areas.
Low-income neighborhoods also mean lower rents. And lower rents meant higher profit margins compared to pot shops in tonier parts of town, a critical factor in consolidating one's position in the early days of the highly competitive legal weed business.
But the phenomenon of pot stores being overrepresented in poor neighborhoods may prove ephemeral, in part because of the very economic success of the shopkeepers and in part because the stigma around marijuana is eroding and the revenue flows are enticing, even for hard-eyed businessmen with valuable real estate assets.
"Moving forward," the Daily predicts, "major cities in markets that legalized recreational marijuana after Colorado and Washington state -- like Boston and Portland, Oregon -- are less likely to see clusters of retail marijuana stores in low-income neighborhoods."
For better or worse.