A Texas parole officer gets popped for getting pills from a parolee, a pair of California deputies get their hands slapped for stealing and reselling weed, a Texas jail guard gets nailed for collecting drug debts for a prisoner, and more. Let's get to it: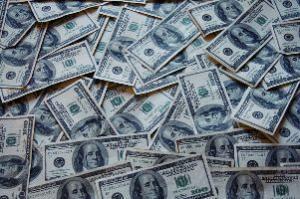 In San Antonio, Texas,
a Bexar County jail guard was arrested last Tuesday
on allegations she was collecting drug debts for an imprisoned dealer. Guard Rita Alvarez, an 11-year veteran, put at least a couple hundred dollars in the account of the prisoner -- the fruits of her collection activities. She is charged with engaging in organized criminal activity and "illegal barter."
In Denton, Texas, a state parole officer was arrested last Tuesday after allegedly obtaining hydrocodone pills from one of his parolees. Parole Officer Michael Lee Bush, 52, went down after Denton police saw him being handed pills in the parole office parking lot and then set up a controlled delivery with the parolee delivering more drugs to Bush as police watched. It's not clear what the precise charges against Bush are.
In Louisville, Kentucky, a former Bullitt County deputy was sentenced last Wednesday to three years in federal prison for slinging dope and hiding the proceeds. Christopher Mattingly, 40, admitted smuggling a thousand kilograms of weed from California, along with some meth, and engaging in money laundering to cover up his misdeeds. He copped to drug trafficking and money laundering charges earlier this year.
In Wetumpka, Alabama, a former Elmore County jail guard was sentenced last Friday to 4 ½ years in federal prison for smuggling drugs into the jail. Johntarance McCray, 23, had only nine months on the job when a search by supervisors as he reported to duty turned up six different controlled substances -- powder cocaine, crack cocaine, marijuana, meth, suboxone, and Xanax -- stuffed in his underwear. A subsequent search of his vehicle turned up more drugs, a loaded handgun, and hundreds of dollars in cash. Local reporting did not make clear what they exact charges were.
In Bakersfield, California, two former Kern County deputies were sentenced Monday to three years' probation for stealing weed from the evidence locker, turning it over to an informant to sell, and collecting the proceeds. Logan August and Derrick Penney also had to surrender drug profits made in the scheme. The pair was accused of working with now-imprisoned former Bakersfield police detective Andrew Mara, who went down for stealing and selling both weed and meth. The pair copped to one count of conspiracy to distribute and possess with the intent to distribute marijuana.