Attorney General Sessions is giving the hairy eyeball to Washington state's legal pot program, the DEA is moving to reduce prescription opioid production next year, the head of the Los Angeles city council wants the city to create a bank for the pot industry, and more.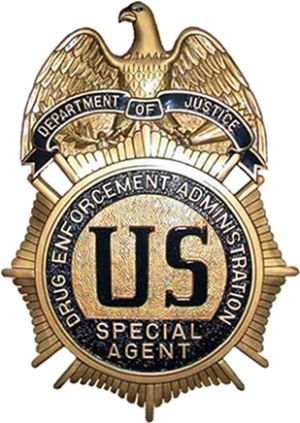 Marijuana Policy
Sessions Criticizes Washington Legalization in Letter to State Officials. Attorney General Jeff Sessions sent a letter late last month to officials in Washington state challenging the way the state has implemented marijuana legalization and asking them to address concerns raised by a Northwest High Intensity Drug Trafficking Area (HIDTA) report critical of legalization. That report, Sessions wrote, "raises serious questions about the efficacy of marijuana 'regulatory structures' in your state." He cited portions of the report focusing on the diversion of legal weed out of state, drugged driving, and use by minors, all of which are areas flagged by the Obama administration's Cole memo as possibly being grounds for federal intervention.
Los Angeles City Council President Proposes Pot Bank. LA City Council President Herb Wesson called in a speech late last month for the city to create a bank that would serve the marijuana industry, as well as other social needs in the city. Citing images of pot shop owners lugging around sacks of cash, he argued that city officials had a responsibility to figure out a way to make legalization work and that access to banking was a key part of it.
Medical Marijuana
New Jersey Panel Advises Expanding List of Qualifying Conditions. In a report issued last week, the state's Medicinal Marijuana Review Panel said it was ready to approve 43 more qualifying medical conditions for medical marijuana. Among them are chronic pain, migraines, anxiety, opiate-use disorder, arthritis, Alzheimer's disease, autism, and Tourette syndrome. But it's not a done deal yet -- there's a two month public comment period now, and the state health commissioner makes the final decision, after that.
Heroin and Prescription Opioids
DEA Proposes Cutting Amount of Opioids Manufactured Next Year. In a Federal Register notice dated August 7, but available for viewing now, the DEA is proposing reducing the amount of Schedule II opioid pain relievers manufactured in the US by 20% in 2018. "Demand for these opioid medicines has dropped," the DEA, citing prescription data. "Physicians, pharmacists, and patients must recognize the inherent risks of these powerful medications, especially for long-term use," said Acting Administrator Chuck Rosenberg in a statement. "More states are mandating use of prescription drug monitoring programs, which is good, and that has prompted a decrease in opioid prescriptions."
Asset Forfeiture
Las Vegas Civil Asset Forfeiture Happens Mainly in Poor, Minority Neighborhoods, Report Finds. A new report from the Nevada Policy Research Institute shows that civil asset forfeiture in the city happens mostly in poor and minority neighborhoods. The report found that two-thirds of all seizures were made in zip codes where the nonwhite population averages 42% and the poverty rate was 27%. The report also found that more than half of all seizures were for cash or assets valued at less than $1,000. Las Vegas Metro Police seized more than $2.1 million last year, the report found. In recent years, seizures ranged from a high of $515,000 in one case to a low of $74 in another.