FDA-approved research on MDMA and PTSD gets a big monetary bump courtesy of Dr. Bronner's, Human Right Watch condemns the failure to make the opioid overdose reversal drug naloxone more available, a safe injection site bill is moving in California, and more.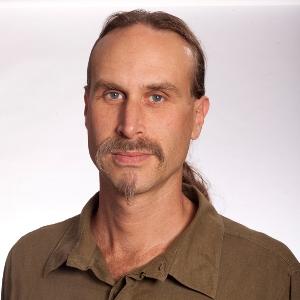 Industrial Hemp
Nevada Senate Unanimously Approves Hemp Bill. The Senate has approved Senate Bill 396 by a unanimous vote. The bill would expand on existing state law, which allows colleges or the state Agriculture Department to grow hemp for research purposes. This bill would create "a separate program for the growth and cultivation of industrial hemp and produce agricultural hemp seed in this State," allowing the crop to be grown for commercial purposes. The bill now heads to the House.
Ecstasy
Dr. Bronner's Kicks In $5 Million for MDMA PTSD Research. Dr. Bronner's -- the family-owned maker of the popular soap brand -- is donating $5 million over five years to the Multidisciplinary Association for Psychedelic Studies (MAPS) to pursue its FDA-approved Stage 3 studies of the efficacy of MDMA for treating Post Traumatic Stress Disorder (PTSD). The announcement came ahead of last week's MAPS-sponsored psychedelic science conference in Oakland. "There is tremendous suffering and pain that the responsible integration of MDMA for treatment-resistant PTSD will alleviate and heal," said Dr. Bronner's CEO David Bronner. "To help inspire our allies to close the funding gap, my family has pledged $1 million a year for five years -- $5 million total-- by far our largest gift to an NGO partner to date. In part, we were inspired by the incredible example of Ashawna Hailey, former MAPS Board member, who gave MAPS $5 million when she died in 2011."
Drug Policy
Human Rights Watch Report Says US Drug Policy Failures Drive Preventable Drug Overdose Deaths. The US federal and state governments are taking insufficient action to ensure access to the life-saving medication naloxone to reverse opioid overdose, resulting in thousands of preventable deaths, Human Rights Watch said in a report released Thursday. The 48-page report, "A Second Chance: Overdose Prevention, Naloxone, and Human Rights in the United States," identifies federal and state laws and policies that are keeping naloxone out of the hands of people most likely to witness accidental overdoses, denying them the ability to save lives. "The easiest, most effective step that the federal and state governments can take to stem the tide of deaths from opioid overdoses is to make naloxone easier to get," said Megan McLemore, senior health researcher at Human Rights Watch. "Naloxone should be as easy to get as Tylenol. Criminal laws block access to harm reduction programs such as syringe exchanges; the price of the medication is too high; it is not available over the counter -- these and other obstacles are keeping naloxone out of the hands of those who need it the most."
Harm Reduction
California Committee Votes for Supervised Consumption Sites Bill. A bill supported by the Drug Policy Alliance, Assembly Bill 186, passed Assembly Public Safety Committee on Tuesday. It had already been approved by the Assembly Health Committee last month, which marked the first time a US legislative body has ever approved a safe drug consumption site measure. "This is a huge step toward establishing a more effective, treatment-focused approach to drug addiction and abuse in California," said bill sponsor Assemblymember Susan Talamantes Eggman (D-San Joaquin County). "The committee's input has done a great deal to refine the bill since I first introduced it last year, and its support clearly demonstrates the legislature's willingness to consider bold ideas to get people to treatment and counseling, to protect public health and safety and, most importantly, to save lives." The bill now heads for an Assembly floor vote.